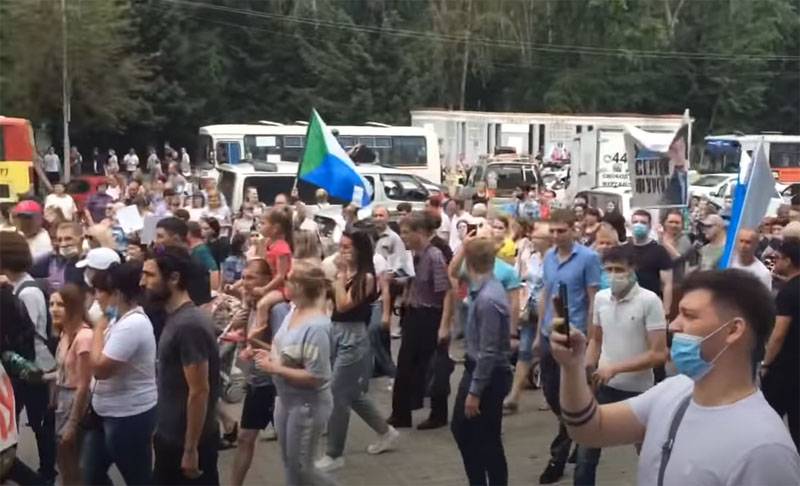 On the eve, one of the most massive protests in the whole newest took place in Khabarovsk.
history
cities. She is associated with the detention of the governor of the Khabarovsk Territory Sergei Furgal.
Data on the number of protest rallies vary, even a peculiar debate about the number of participants reveals itself. Those who participated in the protests say that at least 60 thousand people took to the streets of the city. Those who do not share the views of the protesters counted no more than 10 thousand.
Recall that Sergei Furgal is suspected of committing crimes (murders and attempted murders) in the middle of the "zero". It is stated that Furgal could be involved in the elimination of a businessman whose interests intersected with the business interests of the future governor.
Sergei Furgal was convoyed to Moscow. Protesters during the rallies demanded that the governor be returned to Khabarovsk and that the trial be held there. Also, the protesters demanded an open trial.
Among the most actively encountered slogans were the slogans "Freedom to Furgal!" and (by analogy with the well-known French version) "I-We are Furgal".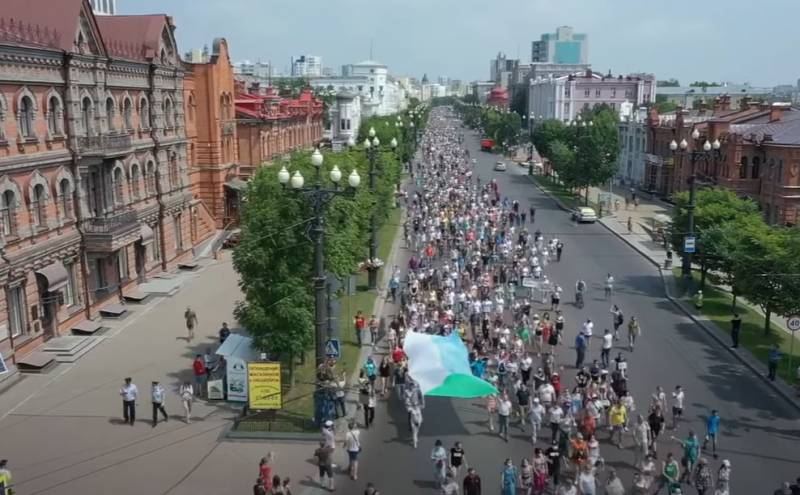 It is noteworthy that in
the news
on federal channels among the main - "fires and floods", but they did not tell the audience about the actions in Khabarovsk and their reasons.
It should be noted that opinions on the arrest of Furgal in Russia were divided. Some believe that those who support him are right, others do not understand why people decided to support those who are suspected of involvement in the criminal world. At the same time, there is an opinion that the arrest of Furgal became a catalyst for the protest - a kind of drop that could overflow the cup of patience against the background of those economically difficult times that not only Khabarovsk, but many other regions of the country are experiencing.