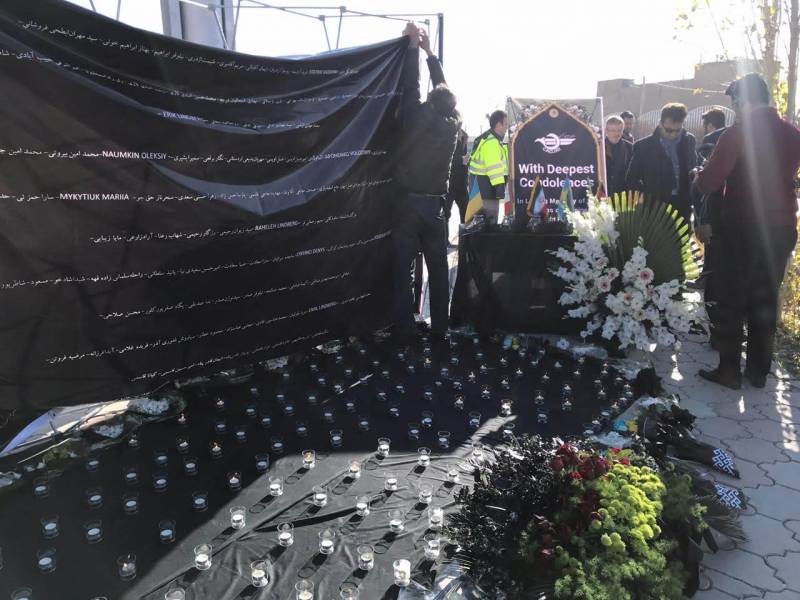 Iran sent flight recorders of Ukraine International Airlines airliner to France. We are talking about the "black boxes" of a Boeing passenger plane, which was shot down by an anti-aircraft missile system of the Islamic Revolutionary Guards Corps earlier this year near Tehran Airport.
Iranian Deputy Foreign Minister Mohsen Bakharvand said that decryption of the "black boxes" will begin on Monday July 20.
Recall that on board the airliner that flew January 8 from Tehran Airport, there were 176 people. Nobody managed to survive. The liner took off in a difficult environment. The fact is that Iranian air defense calculations were awaiting an American military response after a missile strike on a US military base in Iraq.
Earlier, official Tehran fully pleaded guilty to striking a passenger plane, offering compensation to the families of the victims - about 900 thousand dollars each. Iran said that the plane was shot down due to an air defense calculation error, which did not request a strike.
Meanwhile, in Ukraine they demanded to transfer "black boxes" for decryption to her and to increase the amount of compensation, including compensation to the Ukrainian air carrier.
In France, it was previously stated that Ukrainian specialists will be allowed to decipher the flight recorders of a downed airliner.