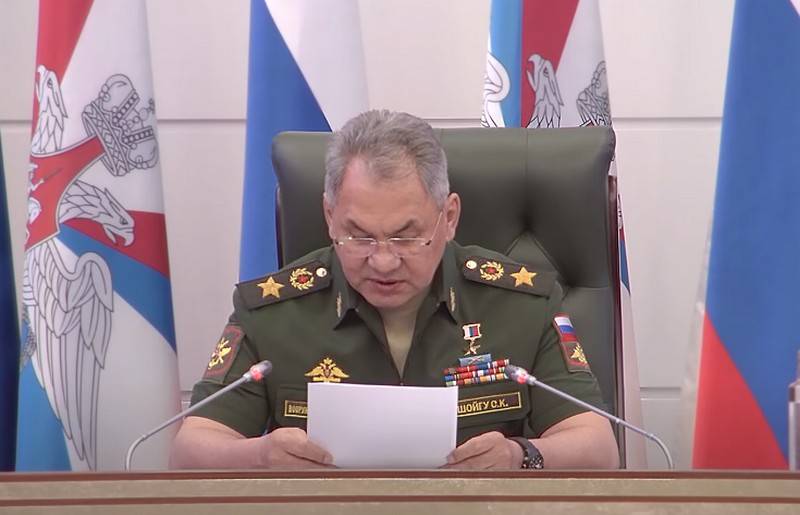 The President of Russia, the Supreme Commander-in-Chief Vladimir Putin instructed to conduct a sudden check of the Russian armed forces. It will affect the troops of the Southern and Western military districts, the marines of the Northern and Pacific fleets and individual units of central subordination, as well as the Airborne Troops (Airborne Forces). This was announced by Russian Minister of Defense Sergei Shoigu.
In accordance with the decision of the Supreme Commander-in-Chief of the Armed Forces of the Russian Federation, a surprise check is conducted of the troops of the Southern and Western military districts, individual formations of central subordination, the Airborne troops and marines of the Northern and Pacific fleets
- it is spoken in the message of the Ministry of Defense.
The audit will assess the ability of the armed forces to ensure military security in the south-west of the country and preparation for the Caucasus-2020 strategic command and staff exercises to be held in September.
The leadership of the preparation of associations, formations and military units to carry out combat training tasks will be carried out by the commanders of the armed forces, the commander of the airborne forces and the heads of the central military command bodies.
About 150 thousand military personnel, more than 26 thousand pieces of equipment, 414 aircraft, 106 ships and ships will be involved in the audit. During the audit, 56 tactical exercises will be conducted at 35 training ranges and training fields, 17 marine training ranges in the waters of the Black and Caspian Seas.
A total of 149 thousand 755 people, 26 thousand 820 units of weapons and military equipment, 414 aircraft, 106 ships and support vessels were involved in a sudden check. The results of the training activities taken into account in determining the assessment of the state of the level of training of associations, formations, military units with their admission to the strategic exercises "Caucasus 2020"
- said Defense Minister Sergei Shogu.
For our part, we note that in the near future we should expect panic reports from the territory of the neighboring country about the impending attack of "insidious Russians." Earlier in Kiev, statements were made that within the framework of the upcoming Caucasus 2020 exercises, Russia would attack Ukraine to "create a land corridor to the Crimea."