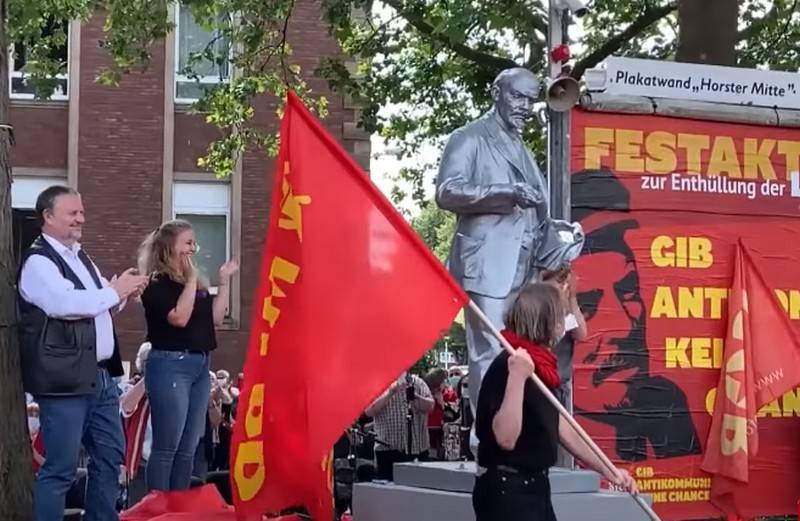 Polish MEP Elzbieta Kruk was outraged by the installation of a monument to Vladimir Lenin in the German city of Gelsenkirchen, demanding to demolish the monument and ban communist symbols, RT reports.
Kruk sent a demand to the European Commission, stating that the installation of the monument violates the 2019 resolution of the European Parliament, calling for a pan-European condemnation of Nazism, Stalinism and other crimes of "totalitarian regimes."
It is outrageous that Lenin, the first leader of Soviet Russia and a criminal, who, according to historians, is responsible for the deaths of up to six million people, is honored in seemingly democratic Germany, with whose assistance he came to Russia, and after him the revolution
- said the MEP from Poland.
The document states that "the communist regimes in total are responsible for the deaths of about 100 million people, which makes communism one of the bloodiest systems in
stories
humanity ".
In his inquiry, Kruk wonders if the MEPs think that communist symbols should be banned in the EU, and whether the EP will take any steps to demolish the Lenin monument in Germany. She also "expressed fears" that Germany is "returning to its totalitarian traditions."
On June 20, 2020, at the suggestion of the Marxist-Leninist Party of Germany (MLPD), a 2-meter monument to Vladimir Lenin was erected in the German city of Gelsenkirchen.