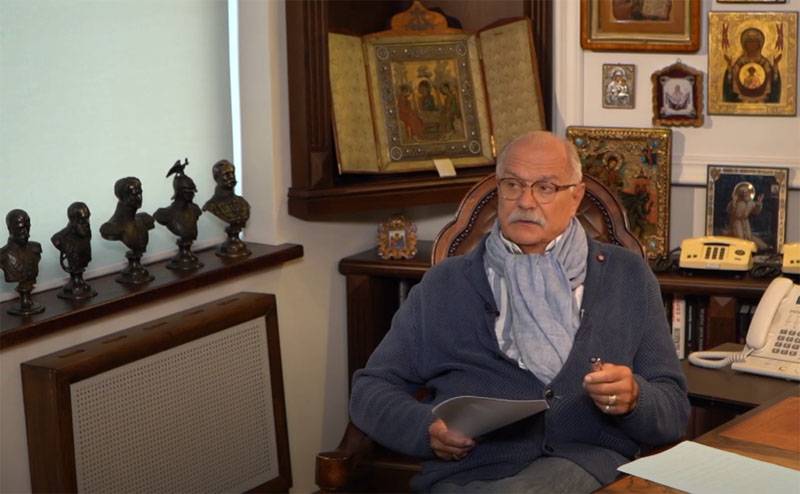 The new issue of Nikita Mikhalkov's author's program Besogon was aired. The author decided to name this issue as: "Both laughter and Gref".
The program is dedicated to the education of the future, namely, how the education is seen by the head of Sberbank German Oskarovich Gref. Reflecting on this topic, Nikita Mikhalkov cites a statement by President Vladimir Putin in which he says that the authorities have no plans to transfer education completely to a digital, remote option.
The basis for the release of Besogon was an interview with the chairman of the board of Sberbank German Gref TASS. The correspondent asks Gref why he was so "disliked by Nikita Sergeevich Mikhalkov?" Gref: "I don't know this, I need to ask Nikita Sergeevich. He used incorrect quotes. (...) A piece was taken out of context and presented as my point of view. "
The program provides one of Gref's quotes during the so-called panel discussion at the forum in St. Petersburg:
As soon as people understand their Self, they identify themselves, it will be extremely difficult to manage them. People do not want to be manipulated when they have knowledge. In the Jewish doctrine of Kabbalah, which brought science to life, it itself was a secret doctrine for 3 thousand years, since people understood what it was like to remove the veil from the eyes of millions of people, how to manage it. Any mass control implies an element of manipulation. How to manage such a society where everyone has equal access to information, where people can receive information not through analysts trained by governments, political scientists, but directly? ..
The following is a statement by Russian historian Yevgeny Spitsyn, which says that the Education 2030 strategy involves the creation of a "caste education" in the country.
The issue of Besogon, which shows the continuation of the correspondence "fight" between Mikhalkov and Gref: