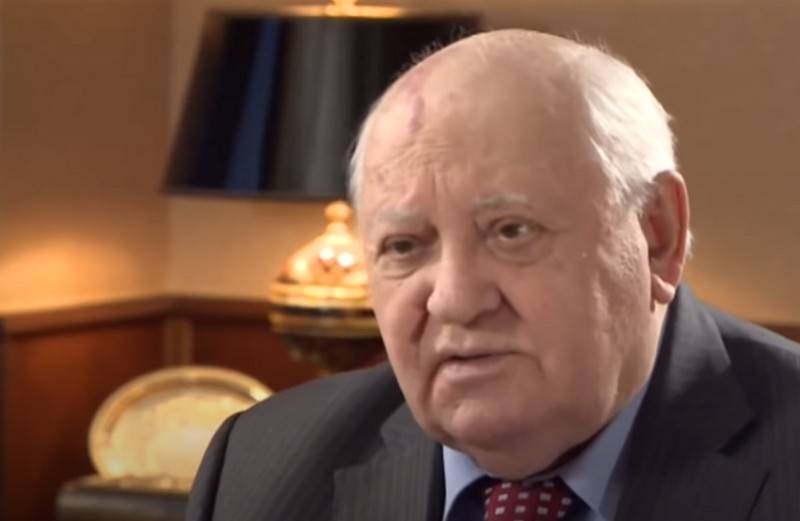 Mikhail Gorbachev, who was the president of the USSR, could have prevented the unification of the FRG and the GDR, as well as the entry of the united Germany into NATO, but at that time he had already "capitulated". This was stated by the head of the Commission Federation Information Policy and Media Relations Commission Alexei Pushkov, making an appropriate entry in his Telegram channel.
Thus, Alexei Pushkov reacted to the message of the Speaker of the Government of Germany, Steffen Seibert, dedicated to the 30th anniversary of the event in Arkhyz, during which Soviet President Mikhail Gorbachev "suddenly agreed" to the membership of a united Germany in NATO.
According to Pushkov, at that time much still depended on Moscow and it could influence geopolitical processes. Gorbachev could set the conditions for unification and even demand neutral status from Berlin, speaking out against the membership of a united Germany in NATO. The German authorities were waiting for Moscow's decision, but instead of setting any conditions, Gorbachev decides to unilaterally withdraw Soviet troops from Germany, where they were legally. According to Pushkov, Gorbachev at that moment was more interested in the Nobel Peace Prize, and not in the interests of the country.
But he (Gorbachev - approx.) Has already embarked on the path of geopolitical surrender and, apparently, was interested in receiving the Nobel Peace Prize more than the country's national interests
- wrote Pushkov.
According to him, Mikhail Gorbachev received the Nobel Prize "for services to the Western Alliance" on October 15, 1990, shortly after this consent to Germany's NATO membership.