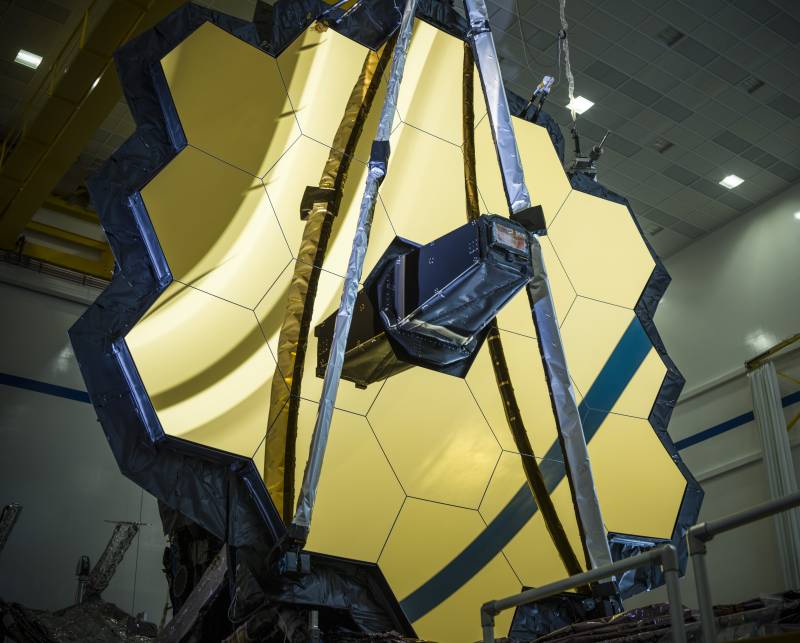 The James Webb telescope was finally assembled, and CST testers took the unique opportunity to conduct a set of checks on electronics and systems.
CST (Comprehensive Systems Test) is a set of checks on the operation of all systems of the device after assembly. For Webb, this is the first such test.
Now that James Webb is fully assembled, simulations are no longer needed, and engineers can confidently evaluate both its software and electronic performance in the assembled version.
Testing is the best way to ensure mission success.
Webb is the technically sophisticated and largest NASA space telescope ever built. It consists of many components that must interact with each other to achieve a mission.
Similar tests show how each module interacts with each other.
The importance of testing can hardly be overestimated; when writing software, individual units of code should be checked and double-checked as they are written, as they unite increasingly large parts of the code. Simply put - they are looking for and fixing bugs. Tests must be run every time as changes are made to the code to make sure it is operational. Testing was carried out 24 hours a day, for 15 days. About 1070 scripts were written and 1370 procedures performed.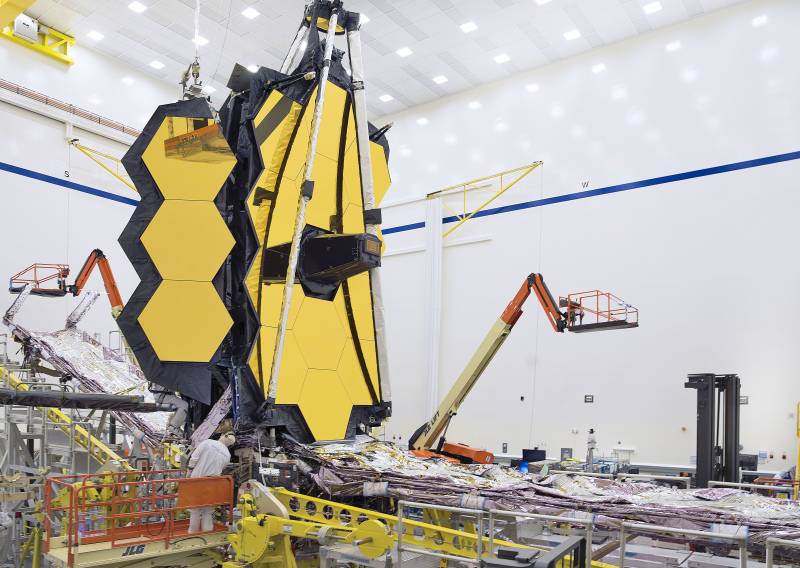 Photo: NASA / Chris Gunn
After the complete assembly of the James Webb Space Telescope, test teams conducted a comprehensive system assessment that allowed them to confidently evaluate Webb's software and electronic characteristics as a fully assembled apparatus.
The final series of tests will determine Webb's readiness. After the next set of tests (acoustic and vibration, simulating the starting conditions), the team will conduct one more test of the entire Webb system, after which the engineers will compare the results before and after the tests, which should be the same, showing that the device works without problems and will withstand all conditions launch.
I have never seen such an interorganizational effort that would bring together many people in various fields to successfully achieve a common goal
- said the representative of the company involved in the project.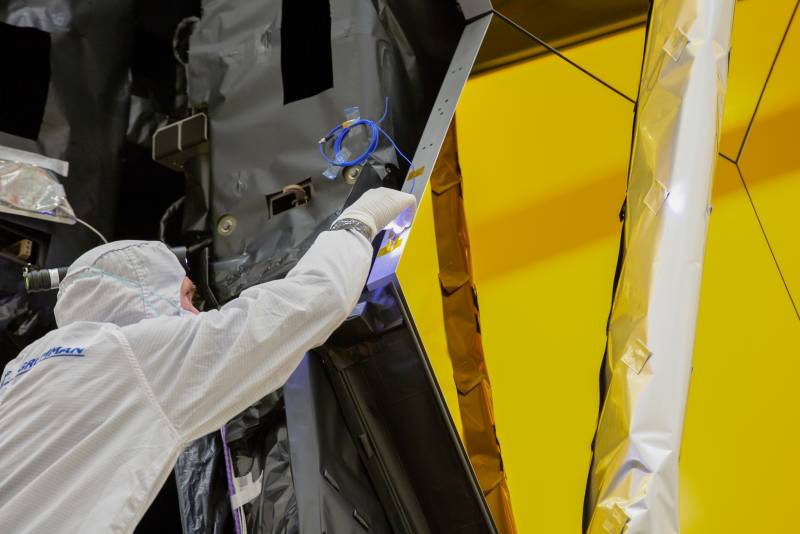 Photo: Northrop Grumman
The evolving situation with the new coronavirus COVID-19 is having a significant detrimental effect worldwide. Following the expanded personal safety measures introduced in March, the team continued its work on integration and testing in cleanrooms with a significant reduction in staff and shifts.
A new launch date should be set in July. The launch was previously scheduled for March 2021.
The James Webb Space Telescope, NASA believes, will become the leading observatory of space science in the world and will try to solve puzzles not only in the solar system, but also in outer space. Webb is an international program led by NASA and its partners, the European Space Agency and the Canadian Space Agency.