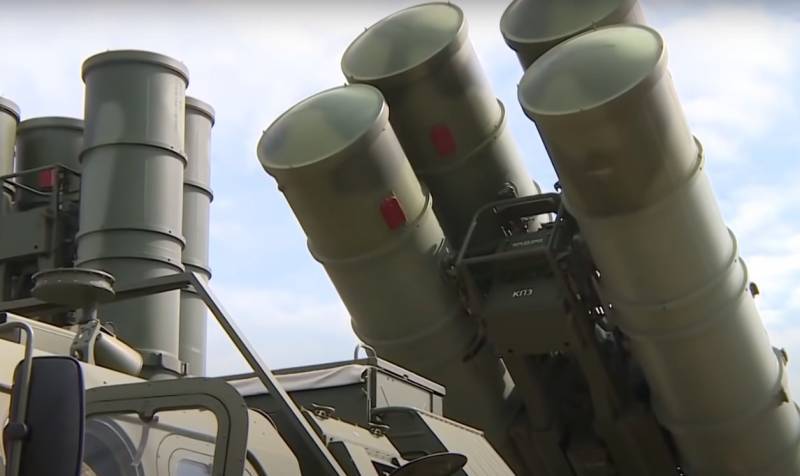 The era of domination of the Russian anti-aircraft missile system S-500 "Prometheus" begins in the world. Russia was able to surprise everyone by creating a new anti-aircraft complex that surpassed all existing defensive systems in the world, the Egyptian publication Sasapost writes.
According to the publication, earlier in the world there were three of the best anti-aircraft systems: the Russian S-400 air defense system and the American Patriot and THAAD systems. However, by creating a new S-500 Prometey complex, Russia was able to far overtake the United States and other manufacturers of anti-aircraft systems.
There is an atmosphere of secrecy around the new complex, the newspaper writes, but some data still gets into the media, so it can be stated with confidence that the new complex can hit not only medium-range missiles and aircraft, but also hit missiles in near space. The S-500 can shoot down any aircraft or rocket, even if their speed exceeds the speed of sound. The complex is capable of detecting and shooting down 10 ballistic missiles simultaneously. It can also hit targets at an altitude of 200 kilometers.
In May 2018, Russia spent the longest in
stories
test of the ground-to-air missile, during which Prometheus managed to hit the target at a distance of 482 km, which is 78 km more than the previous record. On June 4, 2019, the Russian Ministry of Defense published a video in which a system of interceptor missiles hits a long-range ground-to-air missile. The name of the system under test was not mentioned in the video, but according to popular belief, it was the S-500 anti-aircraft missile system
- the article says.
Another advantage of the Russian complex is its mobility: it can be quickly deployed in just a few minutes to hit any target detected by early warning devices.
Unlike all other air defense systems, the S-500 is supplied with radar information that can be transmitted by any third party in any region of the world. The S-500 can recognize the threat, even if it is outside the range of its radar devices, the newspaper writes. This feature of Prometheus makes us believe that the S-500 can bring down the F-35 invisible fighter - the pride of the American military industry.
In conclusion, the publication writes that Russia has created a complex with unique characteristics that turn it into a global threat. The new anti-aircraft system will dominate the world, and other countries will only be able to observe this. The deployment of one complex in Kaliningrad will allow Russia to control many countries, including the Baltic states. And the deployment of the S-500 in the Crimea "will cover the entire Black Sea with an umbrella."