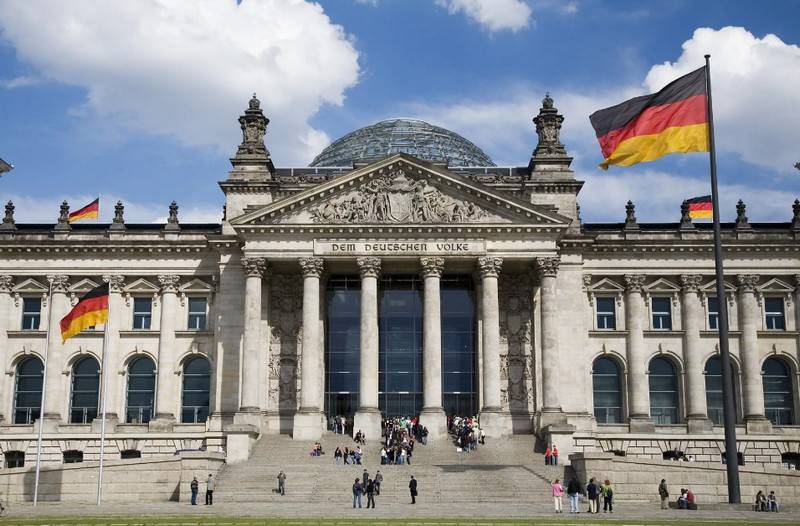 Germany intends to impose sanctions against Russia, the government of Germany is currently considering such a possibility. As DPA reported, Germany turned to other European countries with this proposal, but a decision has not yet been made.
It is reported that the German government has proposed other European countries to jointly impose sanctions against Russia. The reason is allegedly carried out by Russia in 2015, a cyber attack on the German Bundestag. The government of Germany believes that the "Russian military intelligence service of the GRU" was involved in the cyber attack.
On May 5, the Federal Prosecutor's Office of Germany issued an arrest warrant for Russian citizen Dmitry Badin, who, as a member of the hacker group ART28, allegedly led a cyber attack on the German Bundestag in April-May 2015.
- writes Deutsche Welle.
It is noted that if other European countries accept the proposal of Germany and impose sanctions against Russia, this will be the first
stories
a case of limiting cyber attacks. Until today, such sanctions have not been imposed, although the law itself was adopted in 2017.
The possibility of imposing sanctions for a cyber attack, during which the correspondence of the German Chancellor Angela Merkel was downloaded, and which Russia is accused of, was reported at the end of May this year. On May 28, 2020, the Russian ambassador in Berlin, Sergei Nechaev, was called up to the German Foreign Ministry, where he was warned of the possible imposition of restrictions on cyber attacks.
Meanwhile, Moscow categorically rejects suspicions of involvement in this and other cyber attacks, since neither in this nor in other cases was evidence of Russia's involvement presented.