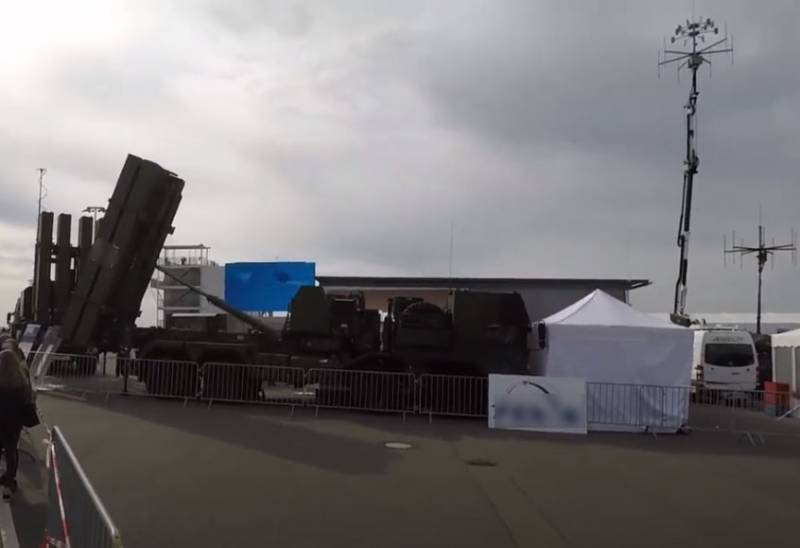 Photos from the military-technical exhibition
The Japanese edition of Asahi Shimbun writes about the modernization of the anti-ballistic system in the metropolitan region of the country. It was announced that the modernized PAC-3 MSE interceptor missiles will be deployed on the territory of the complex of the Ministry of Defense facilities. We are talking about deploying a missile defense system based on Patriot systems in the Tokyo area of ​​Ichigaya.
It is noteworthy that the PAC-3 MSE was deployed in central Tokyo after the decision of the country's authorities to abandon the deployment of Aegis Ashore missile defense systems.
The PAC-3 MSE missiles are manufactured in the United States by Lockheed Martin. These missiles were developed in 2014 on the basis of the previous version - PAC-3. It differs from the earlier version in increased range, updated targeting system, greater engine power. According to the latest information, the PAC-3 MSE of the Patriot complex is capable of hitting missiles at an altitude of up to 20 thousand meters, the interception radius is about 32 km.
The PAC-3 MSE anti-missiles located on the territory of the Japanese Ministry of Defense complex are designed primarily to intercept ballistic missiles that approach their target - at the final stage of the trajectory after leaving space.
The new PAC-3 MSE was the first of its kind in the center of the Japanese capital.
The PAC-3 MSE missiles are the second line of defense after the SM-3 missiles deployed on Aegis SDF class destroyers. The third line of defense was supposed to be the Aegis Ashore missiles, but the Japanese authorities refused to deploy them some time ago, citing the high cost and opposition protests.