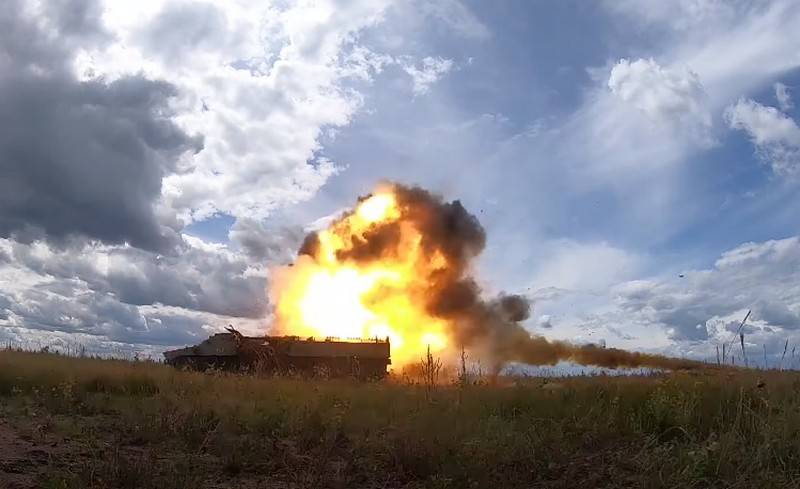 A video of tests of a new anti-tank missile conducted in Belarus appeared on the Web. The video on its YouTube channel was posted by the Belarusian TV channel VoenTV.
As stated in the description of the video, an updated 9M114MB anti-tank missile was tested at the Obuz-Lesnovsky training ground in the Brest region. This missile is used for firing from the 9K113 complex, located on a Mi-24 helicopter, from 9P149 and 9P133 combat vehicles. As part of the modernization, the weight of the rocket was reduced, the flight range was increased, and the control unit was also changed.
During the tests of the modernized missile, firing was carried out at the minimum and maximum distance of destruction (400 and 6 thousand meters, respectively). In addition, a missile was shot with a warhead at an armored object (decommissioned MT-LB tractor unit). Based on the results of firing, the tests were recognized as successful, the objectives of the tests were achieved.
The tests involved artillery calculations from the 11th Guards Mechanized Brigade of the Armed Forces of Belarus. Shooting was carried out from an anti-tank missile system (ATGM) 9P149 "Sturm-S", made on the basis of the multi-purpose floating light armored transporter-tractor MT-LB.