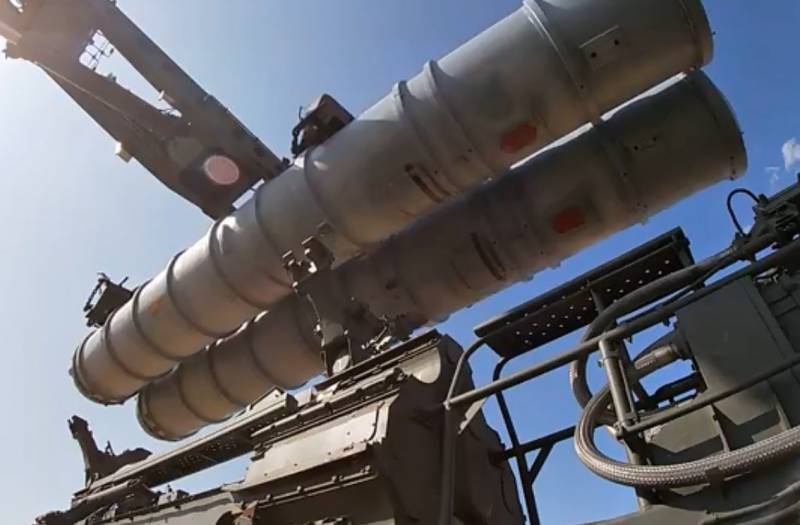 Against the backdrop of the COVID-19 pandemic and the worsening relationship between China and India, New Delhi is strengthening strategic relations with Russia. At the same time, considerable attention is paid to cooperation between the two countries in the defense sphere.
The Indian educational portal JagranJosh.com lists the latest Russian-Indian deals related to weapons and military equipment.
Back in 2018, India signed with Russia on the purchase of S-400 anti-aircraft missile systems in the amount of 5,2 billion dollars. They were planning to deliver the first batch before the end of 2021, but most likely due to a pandemic this will happen in 2025. New Delhi has already paid the first tranche of $ 800 million.
At the end of last year, three repaired Kilo-class submarines were sent to India. In addition, Russia proposed the modernization of three existing Indian Navy submarines of the same class to extend their service life by 10 years.
Moscow also extended until 2028 a license for manufacturing in India
tanks
T-90S. Now the Indian side has begun the production of 400 such combat vehicles.
The Indian government also signed an agreement with Moscow on the purchase of R-27 air-to-air missiles to equip them with Su-30MKI combat aircraft.
The Russian Federation has become the most active participant in the defense exhibition DefExpo India. During its conduct, Moscow and New Delhi concluded many transactions and signed a number of memoranda of understanding, many of which will subsequently become the basis for concluding agreements on the supply of weapons and military equipment.
Indian experts say that defense cooperation with Russia "angers China." Moreover, it is added that the three countries are members of the BRICS group, which is increasingly being talked about less actively on the world stage. New Delhi believes that China is trying to take on the leadership role in this organization.