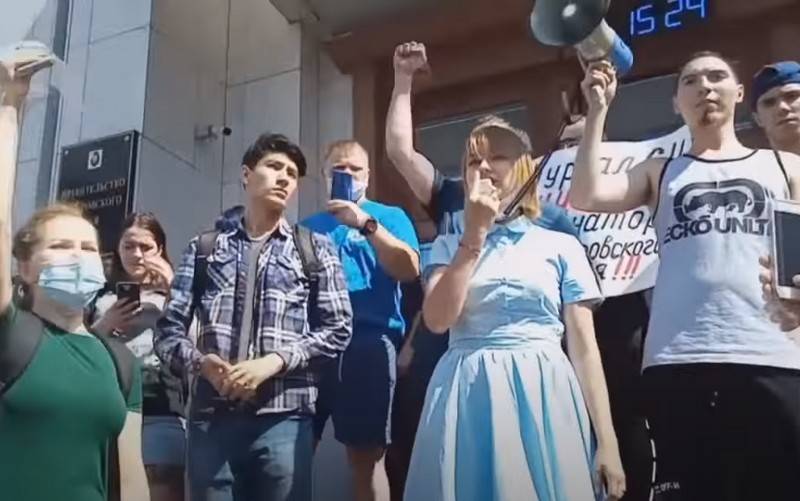 The second unsanctioned rally in support of Khabarovsk Territory Governor Sergei Furgal, who was arrested on suspicion of organizing assassinations and murders of entrepreneurs, is being held in Khabarovsk.
According to TASS, the rally began at about 12-00 (05-00 Moscow time.) On Lenin Square near the building of the regional government. Those who came to the square brought various posters and slogans, including in support of Furgal. The action did not gather a significant number of participants, so they left the square and, forming a column, headed along the main streets, chanting slogans. The police escort the convoy, there are no excesses, no one was detained.
It is noted that unlike Saturday, when the action gathered from 10 to 12 thousand people, only a few hundred went on Sunday. Neither the police nor the authorities of the region have exact data.
As the governor's press secretary Nadezhda Tomchenko said, today's rally is a provocation "in order to discredit yesterday's support rally." The press service of the regional government also warned residents of the Khabarovsk Territory against provocations.
(...) provocative slogans and calls from representatives of the non-systemic opposition began to sound. Keep prudence! We remind you that any rallies are now unauthorized. Organizers and participants need to understand that they can be held accountable.
- The government said in a statement.