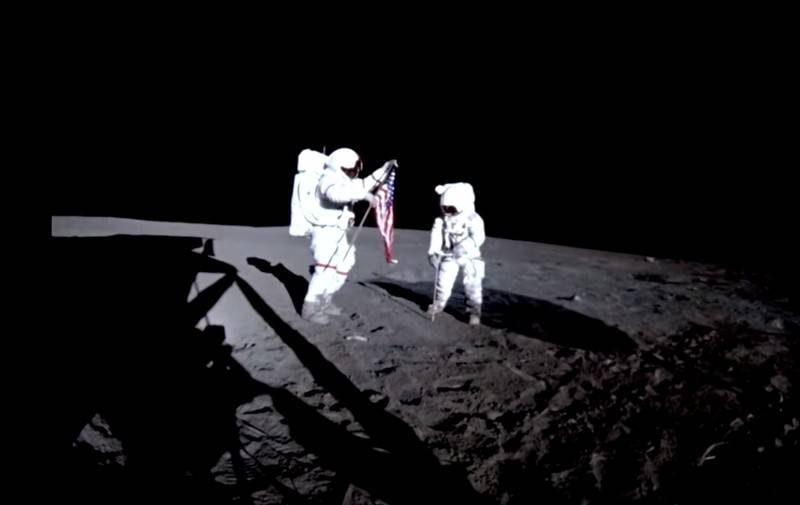 The United States will explore the moon together with Japan. As the Japanese media write, NASA and the Ministry of Education, Culture, Sports, Science and Technology of Japan have signed a corresponding declaration.
According to The Nikkei, the signed declaration provides for the landing of partners on the moon by 2024, as well as Japan's participation in the creation of the Gateway near-moon station. Other clauses of the agreement are not given. As previously reported, the Japanese government announced a decision to join NASA's lunar program last October.
The American program for the exploration of the Moon was called Artemis and consists of three stages: at the first stage, the Orion ship must make an unmanned flight around the Moon and return to Earth (second half of 2020). In the second stage, in 2022, the Americans planned a manned flyby of the Earth's natural satellite, and in the third, in 2024, NASA expects astronauts to land on the moon.
Russia previously also participated in the program for creating a near-moon station, but later withdrew from it, since the whole role of Russia was only to create a gateway module and life support systems.
Currently, Russia is implementing its own lunar program. According to it, in October 2021, the Luna-25 automatic station will be launched to the Moon. In the future, as part of the lunar program, after sending the Luna-25 spacecraft, it is planned to send the Luna-2024 orbital station to the Earth satellite in 26, and the Luna-2025 landing station in 27.