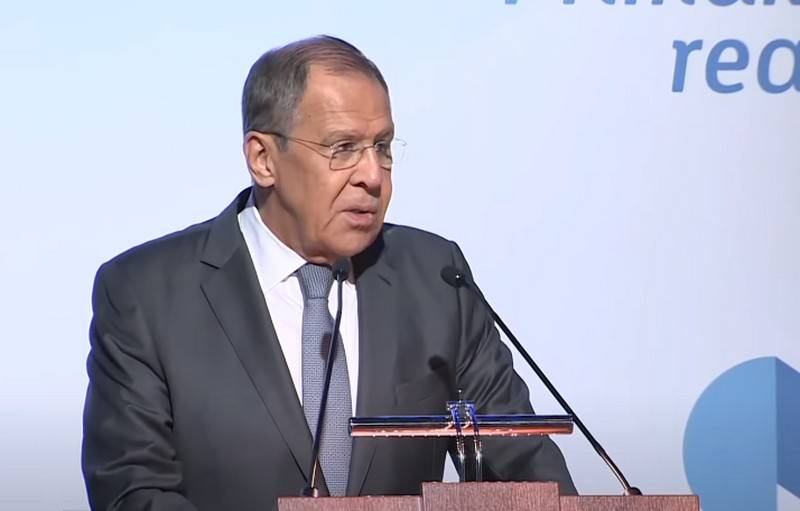 The fate of the START-3 treaty is a foregone conclusion; the United States has decided not to renew it. This was stated by the head of the Russian Foreign Ministry Sergey Lavrov during the online session of Primakov Readings.
According to the Russian Foreign Minister, the United States decided not to renew the START-3 treaty, this follows from Washington's statements against the backdrop of Russia's proposals to extend it. In addition, Lavrov emphasized, the United States put forward conditions for including the latest Russian weapons in the new treaty, which means "knocking on the open door."
Apparently, the decision to not renew this treaty (START-3) in the United States has already been made. The perseverance with which the non-alternative approach of transferring the entire conversation to the trilateral plane is emphasized, she says that this is already a foregone conclusion
- said Lavrov.
At the same time, the Russian Foreign Minister noted that Russia will ensure its security even without strategic offensive arms, in Moscow they are ready for any development of events if it is not renewed. Lavrov stressed that Russia does not need an extension of the treaty more than the US needs.
We need an extension exactly as much as the Americans need it. They now see in our calls to extend it without preconditions some kind of game: Russia has modernized its entire nuclear arsenal, but this is just beginning here, they want to hinder us, they want to tie our hands. Absolutely not. We need to prolong the START-3 no more than the Americans need it
- He said, adding that if the United States categorically refuse to renew, "we will not persuade them."