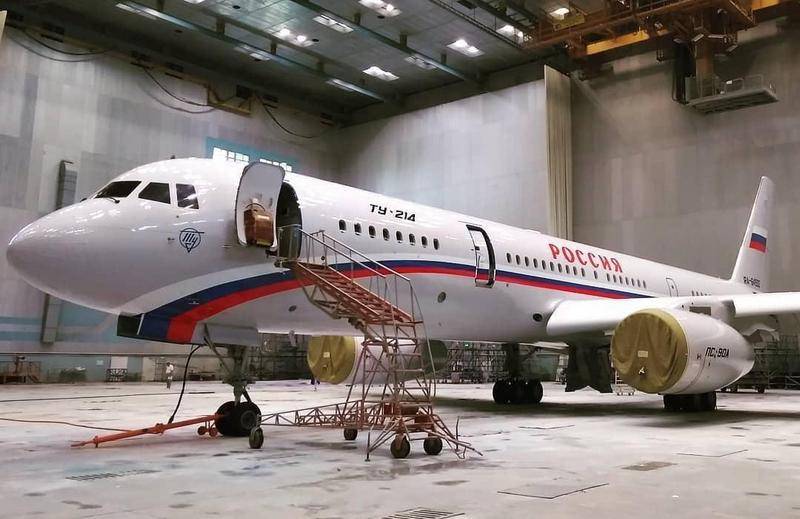 At the Kazan Aviation Plant (KAZ) named after S.P. Gorbunov completed the construction of the second Tu-214PU aircraft in the configuration "control point" for the FSBI "Special Flight Unit" (SLO) "Russia" of the Office of the President of the Russian Federation.
It is reported that this aircraft (registration number RA-64532) made its first flight from the airport of the Kazan aircraft factory on June 19, 2020 and became the first Tu-214 aircraft built in the past year and a half. On July 8 of this year, the Ulyanovsk JSC Spectrum Avia announced the completion of the painting of this Tu-214PU aircraft in the livery of the SLO Rossiya.
The first Tu-214PU aircraft, built for the SLO Russia under the 2017 contract, made its first flight on December 28, 2018 and was handed over to the customer in the summer of 2019.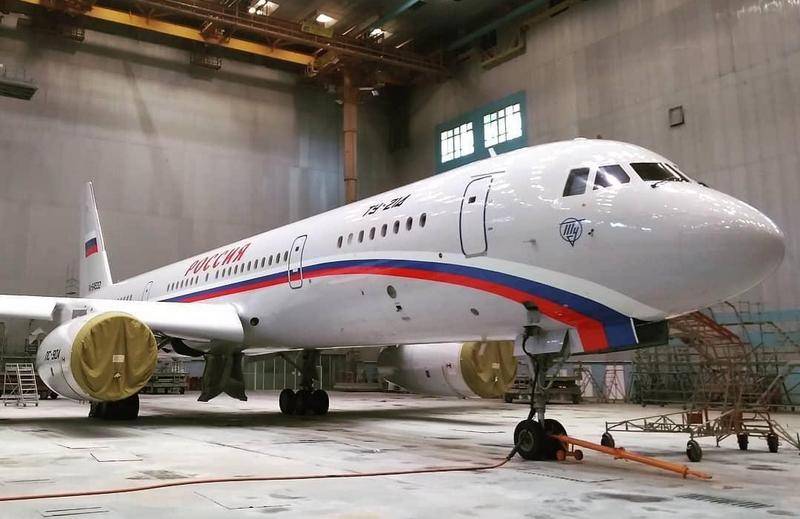 According to the blog, in March 2017, UAC and Rostec entered into an agreement for the supply of three Tu-214 aircraft in the Tu-214PU configuration for the Rossiya SLO. At that time, all three Tu-214 aircraft were at the Kazan Aviation Plant in the initial stage of construction.
Today, the SLO Russia has at its disposal 15 Tu-214 aircraft of various modifications and four Tu-204 aircraft.
To date, a total of 32 Tu-214 aircraft have been built at the Kazan Aircraft Plant, and the total number of built vehicles of the Tu-204 / Tu-214 family built in the USSR and Russia since 1989, together with prototypes, amounted to 86 units.