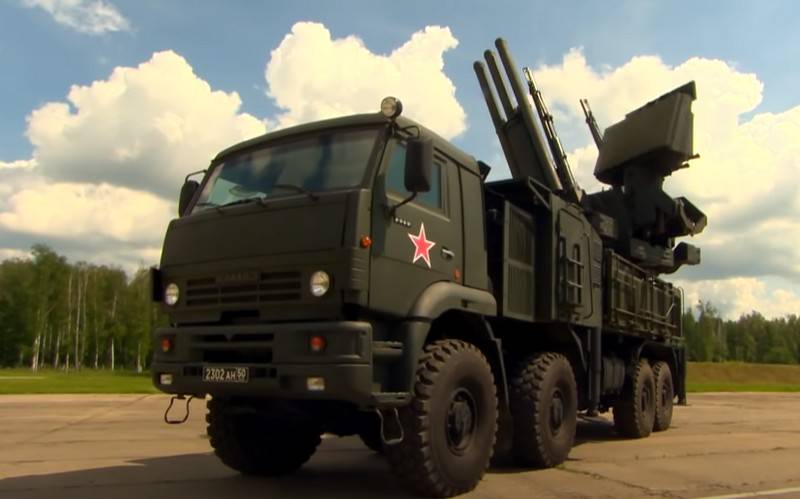 The Ministry of Defense decided to form air defense regiments of the mobile reserve. This is reported by "Izvestia" with reference to the military department.
According to the publication, the air defense regiments of the mobile reserve will begin to form this year. By the end of the year, such regiments should appear in the Far East and Siberia, as well as in several other regions of the country.
The armored air defense regiments of the mobile reserve will receive anti-aircraft missile-cannon systems (ZRPK) "Shell" on a wheelbase. These cars are able to quickly move on ordinary roads - both asphalt and unpaved. Tracked vehicles are not suitable for quick transport.
According to the plans of the military, after receiving the relevant information and based on the operational situation, air defense units in a matter of hours should make a forced march to a given area and cover important infrastructure elements, industrial and social facilities from cruise missiles and
drones
.
It should be noted that the experience of creating air defense units of the mobile reserve was already. In the early 1990s, the 14th Mobile Air Defense Division was created in the Moscow Region. It consisted of nine anti-aircraft divisions, ready at any time to advance to the areas of Rzhev, Pskov or Veliky Novgorod to cover the distant approaches to the capital. The division was directly subordinate to the Commander-in-Chief of the Air Defense Forces and had an automated control system.
Currently, in Russia there is only one such unit in the special defense air defense army. It protects Moscow and its environs. In the future, it is planned to create air defense regiments of the mobile reserve in each army of the Air Force and Air Defense. In the event of a threat, they will need to help existing air defense systems defend a massive air attack in the most dangerous direction.