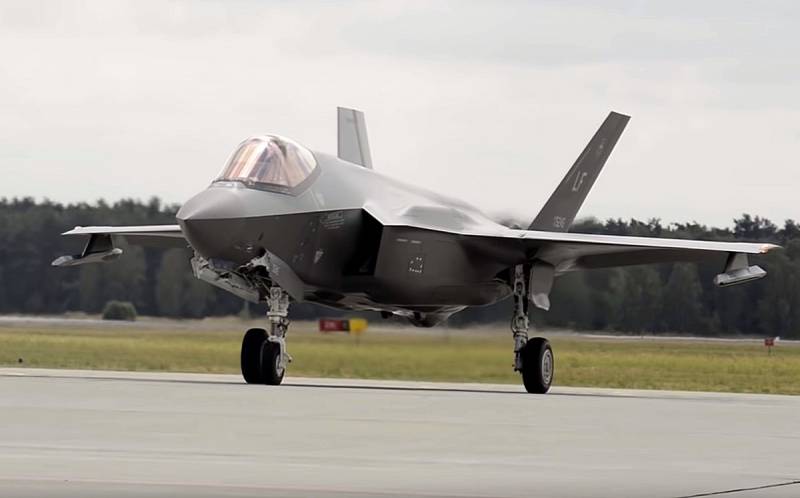 Japan implements the armament program of the Air Force and Navy of the country with fifth-generation American fighter aircraft F-35. According to the Department of Defense Cooperation and Security of the US Department of Defense, the US State Department approved the potential sale of 105 F-35 fighter bomber and related equipment to Tokyo.
According to the published information, Japan will receive 105 F-35s, of which 63 aircraft will be F-35A modifications and 42 fighter aircraft will be F-35B modifications, in addition, spare engines for aircraft should be included in the supply. The total transaction amount is estimated at 23,11 billion dollars.
The proposed sale will contribute to US foreign policy and national security goals by enhancing the security of its main ally, which is a force for political stability and economic progress in the Asia-Pacific region. For US national security interests, it is vital to help Japan develop and maintain a powerful and effective self-defense capability.
- said in a statement.
Japan's plans to buy fifth-generation F-35s were reported last year. In August 2019, the Japanese government approved the acquisition of fifth-generation F-35B American fighter jets with short take-off and vertical landing in the interests of the Navy.
In 2020, the Japanese Navy should receive 6 F-35B fighters, and by 2023 the total number of aircraft should be 18 units. In total, the Japanese Navy should be replenished with 42 F-35B fighters, but specific delivery dates after 2023 are not indicated. Japan plans to use the F-35B on board the light aircraft carriers Izumo and Kaga, but only in the event of an attack. The rest of the time they will be based on the territory of military bases.
Japan receives F-35A fighters from the beginning of 2018 according to a contract signed in 2011. In total, Tokyo will receive 42 F-35A in the first stage, and another 63 aircraft in the second, thereby bringing the number of fighters of this version to 105 units, which was planned.