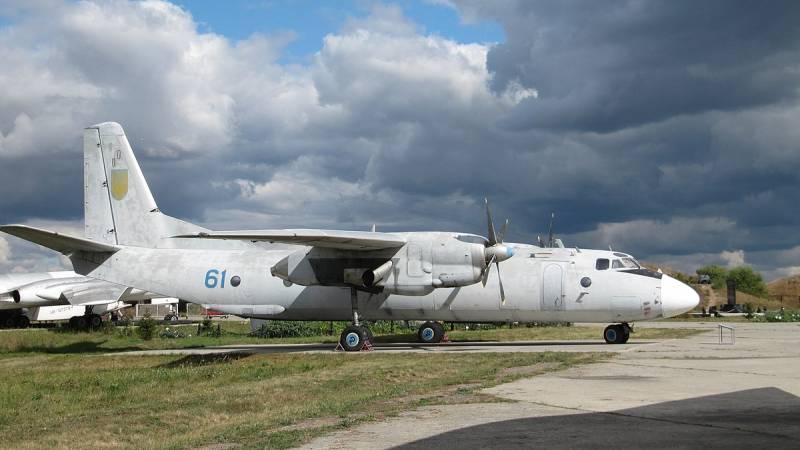 Information was confirmed that in Ukraine, during preparation for the tests, an An-26 transport plane of the Ukrainian Air Force was damaged. Director of the 410th plant Alexander Pashchenko spoke about the situation.
The plane received damage on June 26 at the very 410th plant, where it underwent a major overhaul. In the course of the work, the An-26 left landing gear was formed, which led to crushing of the wing, damage to the fuselage and other parts of the aircraft.
Now, Ukrainian media, citing A. Pashchenko, write that plant number 410 repaired the plane, which itself damaged. Repair work to repair the damage took about 2 weeks. It is stated that the factory workers were forced to work in several shifts in order to bring the aircraft to a state in which a control flight is possible.
However, at the moment, an internal audit is ongoing, organized by the security service of the enterprise itself with the involvement of Ukrainian law enforcement agencies. A criminal case has been opened. During the test, they try to find out what exactly led to the fact that the plane actually fell on one side in the territory of the aircraft repair enterprise.
Director of the 410th plant:
We are preparing to transfer the An-26 to the customer (Ukrainian Air Force, approx. "VO") in the near future.
An-26 aircraft are actively operated by the armed forces of Ukraine.