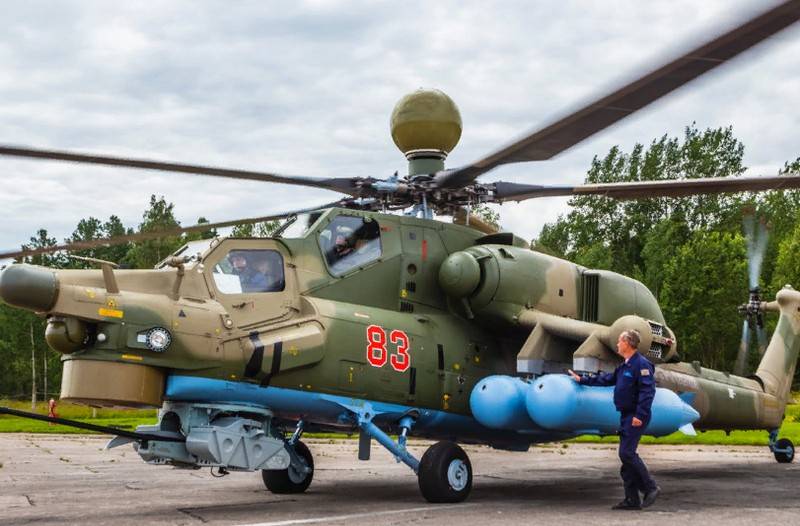 Two Mi-28UB combat training helicopters entered service with the helicopter regiment of the Leningrad Army Air Force and Air Defense of the Western Military District. The car transfer ceremony was held in St. Petersburg. This was reported by the press service of ZVO.
According to the report, the new Mi-28UB helicopters were delivered as part of a defense order. This is the second batch of helicopters this year, the first batch entered the regiment in early 2020.
I want to note the high maneuverability and combat capabilities of these machines, the ergonomics of the cockpit and the very convenient location of the controls for helicopter systems, as well as the effectiveness of optical systems that help to find and recognize targets with high accuracy
- noted the commander of one of the crews, senior lieutenant Ivan Zuev.
Mi-28UB is a combat training modification of the Mi-28N Night Hunter attack helicopter, designed to train the flight crew of Mi-28Н helicopters. In this case, the helicopter is able to solve the full range of combat missions.
The Mi-28UB helicopter is equipped with a second set of control system in the front cockpit, where the instructor is located in the training version of the application, and the pilot-operator in the combat version. To ensure the necessary ergonomic parameters of the crew's workplaces, the helicopter fuselage design was changed: the front cockpit was expanded, the glazing area was increased and the visibility of the pilot-operator (instructor) from the front cockpit was improved. Another innovation is the energy-absorbing seats that protect the pilots during a hard landing.