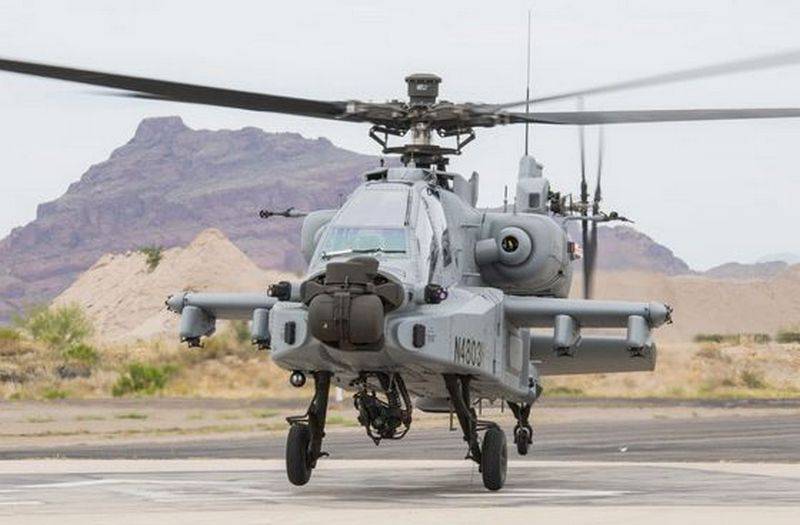 The Indian Air Force received the last batch of attack helicopters AH-64E Apache Guardian. According to Jane's, five helicopters were delivered unassembled by An-124 to Hindon Air Base in Uttar Pradesh. Thus, India received all 22 AH-64E helicopters ordered in the United States.
Last year, the Indian Air Force received 17 AH-64E Apache Guardian helicopters, the remaining five were due in March 2020, but delivery was delayed due to the coronavirus pandemic. However, according to Indian media reports, the Indian government has accelerated the delivery of the last batch of helicopters amid worsening relations with China. For faster commissioning of helicopters, India even freed Boeing specialists from quarantine mandatory for foreigners due to COVID-19.
The newly delivered helicopters will be sent to the "line of actual control", where they will replenish the fleet of AH-64E previously sent to the area from the Pathankot air base.
As previously reported, the first AH-64E Apache Guardian squadron was formed at the Pathankot Air Force Base in Punjab. The second squadron should be stationed at the Jorhat air base in Assam. Each squadron will include 10 helicopters, two more will remain in reserve in case of loss.
Recall that the agreement between India and the United States to supply 22 helicopters AH-64E Apache Guardian was signed 28 September 2015 of the year. Except the helicopter IAF obtained even accompanying weapons and equipment, which includes 12 radar AN / APG-76 Longbow, 812 guided missiles AGM-114L-3 Longbow Hellfire and 542 rocket GM-114R-3 Hellfire II, and 242 FIM rocket -92H Stinger Block I in the air-to-air variant.