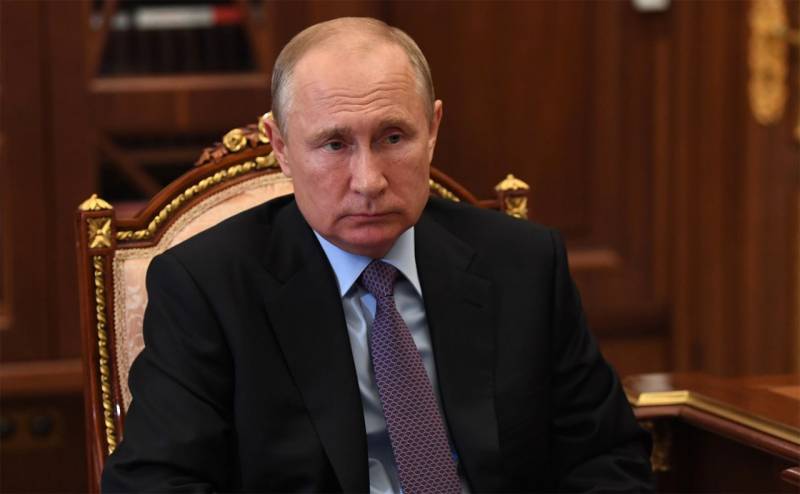 The Western press continues to discuss the article by Vladimir Putin, which he devoted to the issues of World War II and its interpretation today. One of the articles discussing material written by Vladimir Putin was published in the German edition of Berliner Zeitung.
An article in a German publication states that Vladimir Putin made one of the main messages of his material the fact that the West ignored the Munich agreement of 1938. Moreover, as the author writes in Berliner Zeitung, the West constantly refers modern society to the 1939 Molotov-Ribbentrop Pact. A peculiar message: What was allowed to Jupiter was not allowed to the bull ... For some reason, it was possible to negotiate with Hitler Germany in Great Britain and France, and the negotiations held by the Soviet Union are now called almost a crime.
The author in the German media notes that Putin very accurately calls the agreement of 1938 a conspiracy. From the article:
The prime ministers of Great Britain and France, as well as Hitler and Mussolini, worked on those agreements. The USSR opposed. But the USSR was not even allowed to negotiate. And Poland took part and after annexed the Cieszyn region of Czechoslovakia. Teshin was an important transport hub, had strategic importance.
The author writes that in the 30s of the last century, the West actually humiliated the Soviet Union. At the same time, as noted in the Berliner Zeitung, Vladimir Putin recalled that in 1989 the Soviet Union condemned the signing of secret protocols with Nazi Germany in 1939. From material:
But why almost none of our (German) media mentioned it?
The author, mentioning the topic of the Treaty of Versailles in an article by Vladimir Putin, ultimately concludes that the Russian president reminded the Germans of their
stories
.