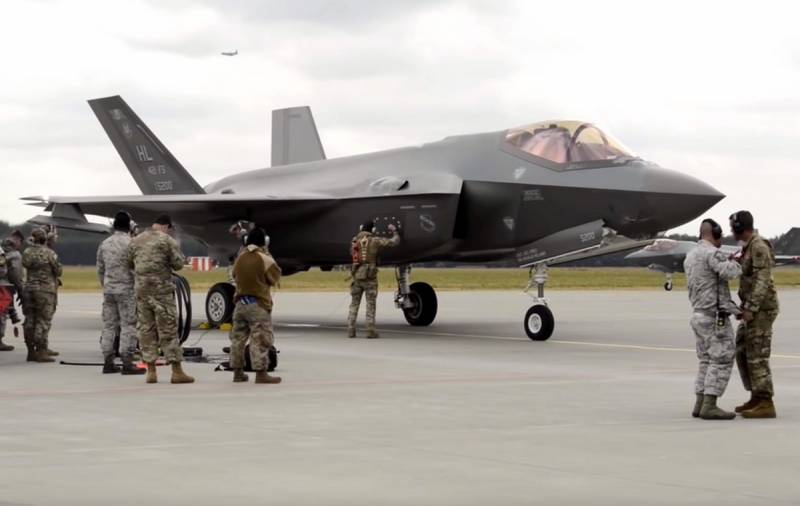 US senators demanded that the head of the Pentagon, Mark Esper, completely exclude Turkey from the program for creating the fifth generation fighter F-35. According to a letter sent to the Minister of Defense, despite the ban, Turkish enterprises still produce parts for the aircraft.
A letter to Mark Esper demanding to explain Turkey's participation in the F-35 program was sent by Republican Senators James Lankford and Tom Tillis, as well as US Democratic senators Gene Shahin and Chris Van Hollen. As follows from the text, despite the ban of the US Congress on the participation of Ankara in the program, Turkish enterprises continue to supply parts for the fighter.
Turkish manufacturers still manufacture and supply key elements, despite a legislative ban on such participation
- the letter says.
In addition, senators demanded that the Minister of Defense provide contacts of Turkish manufacturers, as well as contracts concluded with them indicating the beginning and end of the action.
The letter emphasizes that although the refusal to supply components for the F-35 from Turkey will create "financial difficulties" for the United States, it is "necessary to do".
Recall, the United States announced the exclusion of Turkey from the program for creating the F-35 after the acquisition of the Russian S-400 air defense system. Washington refused to supply fifth-generation fighters to Ankara, for which Erdogan demanded either to return the money spent by Turkey on airplanes or to deliver the F-35.