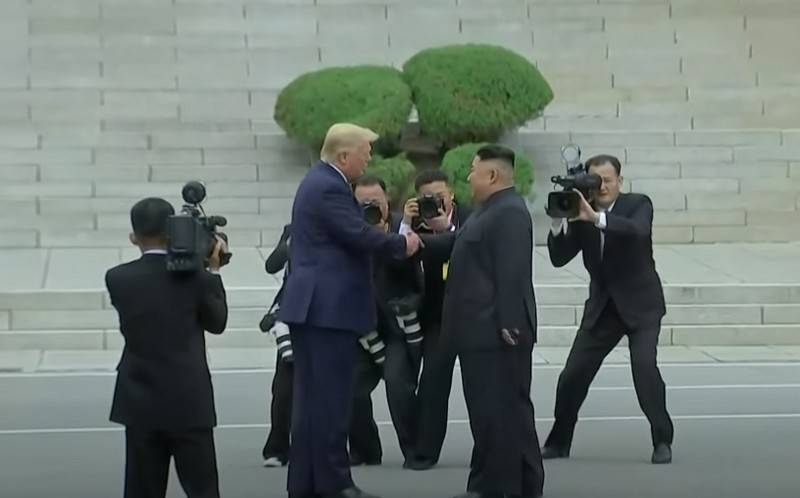 Pyongyang refuses to engage in dialogue with Washington and does not intend to sit down at the negotiating table. The corresponding statement was made by the head of the US Department of the DPRK Foreign Ministry, Kwon Jung Geun, according to the Central Telecommunications Agency of Korea (CTC).
Some selfishly interpret the statement to the press of the first deputy foreign minister of the DPRK as "an urge for the United States to act" or some kind of demand for concessions. Once again we clearly state: we do not intend to sit at the same table with the USA
- said in a statement.
As noted, this statement mainly refers to South Korea, which, in turn, declares its readiness to mediate in the organization of negotiations between the DPRK and the United States. Amid worsening inter-Korean relations, Pyongyang emphasizes that all Seoul's efforts only "aggravate" them.
Earlier, against the backdrop of media reports about the likely holding of the US summit - North Korea, DPRK First Deputy Foreign Minister Choi Song Hee stated that Pyongyang does not need negotiations with the US side.
First in
stories
The U.S. and DPRK summit was held on June 12, 2018 in Singapore. However, subsequently, despite the fact that Donald Trump declared "friendship" with Kim Jong-un, relations between the countries began to deteriorate amid disagreements in the implementation of the joint declaration. The United States demanded that the DPRK completely abandon its nuclear status with the destruction of missiles; Pyongyang demanded guarantees in response, which Washington refused to give.