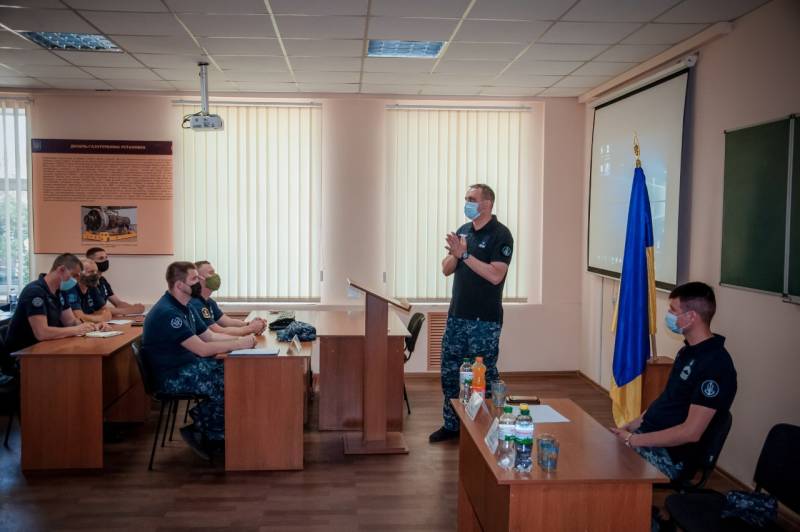 After the words of Rear Admiral Aleksey Neizhpapa, Commander of the Ukrainian Navy, that the naval forces are preparing for "a possible Russian invasion from the south," many comments appeared from experts, officials and representatives of the military sphere both in Russia and in Ukraine itself.
In particular, the commander of the so-called Joint Armed Forces of the Armed Forces of the Armed Forces (AFU Armed Forces), General Sergey Nayev, presented his comment on this matter. According to the Ukrainian general, at the moment there is no immediate threat of a Russian invasion of Ukraine. At the same time, Nayev added that the Ukrainian army "is preparing for any scenario."
Naev:
Our military reinforced intelligence. With its help, we obtain information on the location and nature of the actions of the Russian Armed Forces. Every day we receive information about the Russian Armed Forces, their availability, accumulation, and increase in numbers.
Much more interesting can be considered the statement of General Nayev on the statement of the commander of the Navy, Rear Admiral Neizhpapa. According to the commander of the Armed Forces of the Armed Forces of Ukraine, "he (the commander of the Navy Neizhpap) exaggerated, he does not have all the information." Nayev noted that there was no question of any Russian invasion from the territory of Crimea.
This statement alone is enough to understand how competent and willing to answer for their words high Ukrainian military officials, including the same Rear Admiral Neizhpapa. Recall that the same person announced the possible use of Neptune missiles to attack Sevastopol.