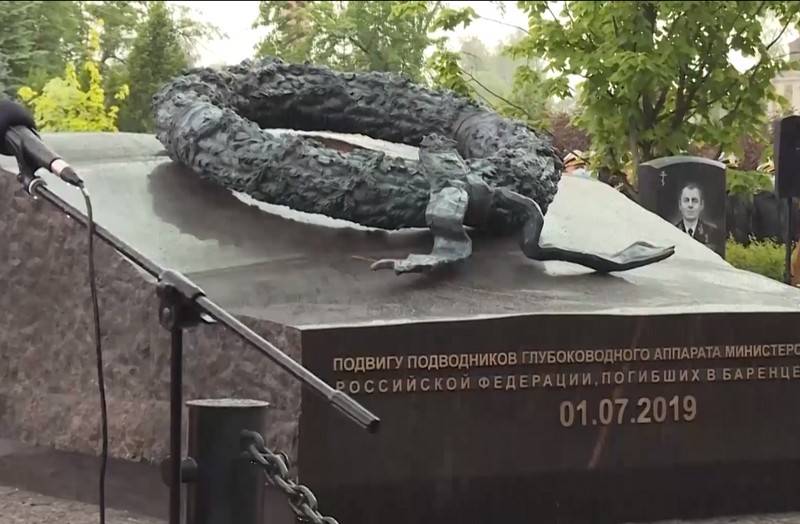 Today, on Sunday, July 5, at the Serafimovsky cemetery in St. Petersburg, a memorial was opened to submariners who died last year in the Barents Sea. This was reported by the press service of the governor's administration.
The ceremony was attended by the Deputy Commander-in-Chief of the Navy, Vice Admiral Igor Mukhametshin, representatives of the Ministry of Defense, relatives of heroes submariners and military personnel of military unit 45707, Governor Alexander Beglov. They honored the memory of the sailors with a minute of silence, laid flowers and wreaths at the monument, a memorial service was served for the dead.
A year has passed since the tragedy in the Barents Sea. Here, at the Serafimovsky cemetery, 14 of our heroes, the best officers of our country, rest. They fought with fire, saved the lives of their comrades, saved the apparatus and did not allow a more terrible catastrophe. Today we opened a memorial in honor of their feat, and for young Russian sailors they will always be an example of heroism, dedication and love for the motherland
- Beglov declared.
The monument itself is made in the form of a wreath on the sea waves.
Recall that on July 1, a fire broke out aboard the AS-31 deep-sea vehicle located in the Barents Sea, killing 14 submariners. They managed to save the submarine, after which it was delivered to the naval base in Severomorsk, where the commission began work to establish the causes of the disaster.