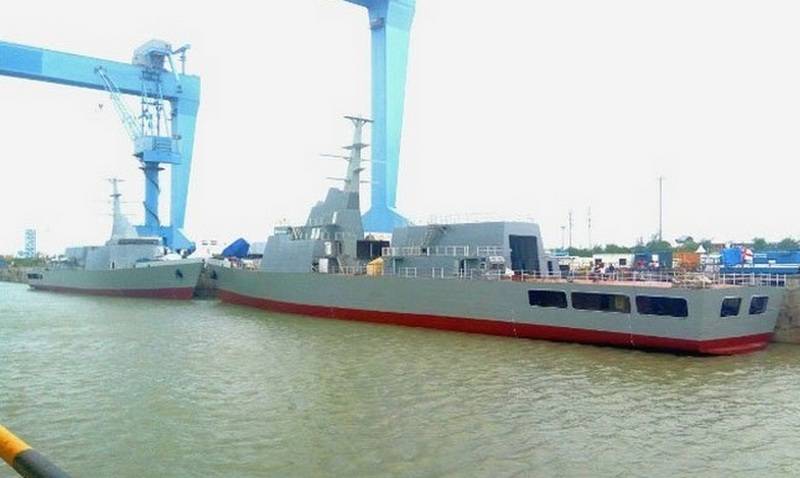 The Russian United Shipbuilding Corporation (USC) intends to buy out the large Indian private shipyard Reliance Naval and Engineering Ltd (RNEL or RNAVAL), located in Pipavava (Gujarat state). According to Indian media, USC is the only serious contender in the competition for the purchase of a shipyard.
According to published data, the shipyard, which has been suffering losses for a long time, was put up for sale at the end of May, and the auction itself was scheduled for June 27, but did not take place due to the "low interest of market participants." The new date is now called July 27, while all the same five applicants have applied for participation in the competition, including USC. Three small Indian companies and a Danish container shipping company, located next to the shipyard, do not hide the fact that the shipyard's territory is needed only to expand the port's territory.
According to the data for 2019, the debt of the shipyard amounted to approximately 1,6 billion dollars.
The USC itself does not deny interest in the Indian shipyard with which the company has long-standing ties. In the 2000s, the Indians collaborated with the Russian OJSC Northern Design Bureau in the development of a patrol ship design. In December 2010, PDOE entered into a cooperation agreement with Rosoboronexport to jointly promote Russian warships to Indian and third-country markets. In addition, there were several more joint projects.
To date, the shipyard is the largest shipbuilding company in India, with a huge dry construction dock 662 m long and 65 m wide, capable of accommodating ships of any size. The dock is equipped with two 600-ton large Goliath cranes with a lifting capacity of 1200 tons. There is also a site for the construction of offshore oil and gas production platforms with dimensions of 750 by 265 m, an extension berth of 300 m and extension embankments with a length of 720 m. It is alleged that the shipyard's capacity can handle up to 12 thousand tons of steel per day.