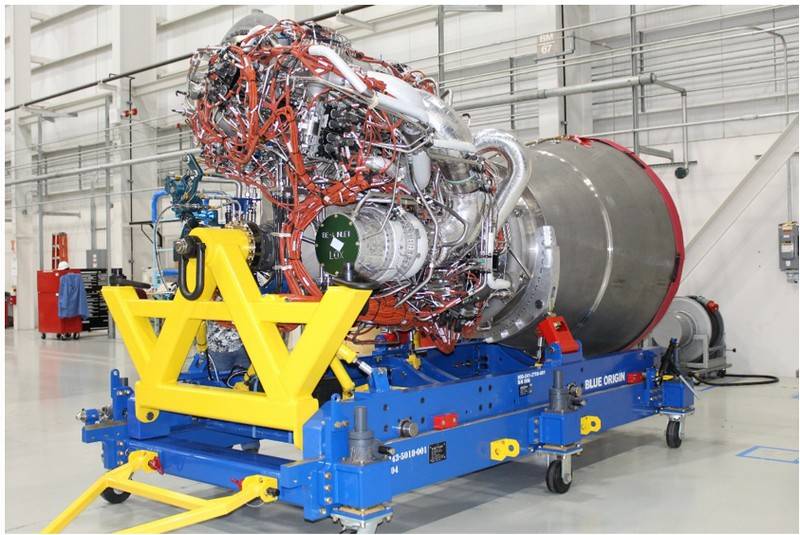 The first American rocket engine BE-4 manufactured by Blue Origin, designed to replace the Russian RD-180 in the future, was delivered to the United Launch Alliance. This was reported by the company itself on its page on Twitter.
The BE-4 engine for the Vulcan Centaur rocket was delivered to a facility in Decatur, Alabama. ULA's next-generation rocket is planned to be launched in 2021
- said in a statement.
At the same time, it is specified that the engine is not serial, it is planned to be used for testing together with a launch vehicle. The second BE-4 engine should be delivered before the end of July this year.
Recall that the American BE-4 rocket engines are planned to be used in the first stage of the Vulkan launch vehicle, which should replace the Atlas family of rockets equipped with the Russian RD-180.
At the same time, it is noted that although the US Congress calls for a complete abandonment of the Russian RD-180, this is unlikely to be possible until 2024. The main reason is the high cost of the American analogue and the unpreparedness for its mass production. Since 1999, Russia has supplied the USA with 116 RD-180 rocket engines.