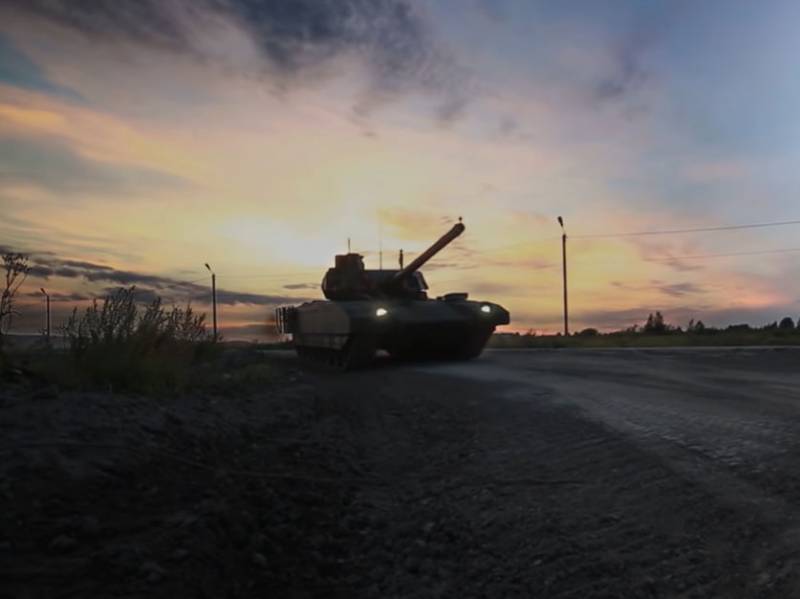 Ongoing Tests Reported
tank
T-14 Armata. In particular, one of the stages of testing a new generation tank is associated with the actions of a combat vehicle in a crewless version.
On the development of an action mode without a crew told
RIA News
an unnamed source in the military-industrial complex.
It should be noted that earlier it was reported about the universality of the latest platform in the sense that you can use this platform in its fully robotic version. At the same time, we are talking about a robotic version of a new generation tank over the past 3-4 years. And only now information about the tests of the tank in the "unmanned" version began to be confirmed.
In 2018, a contract was signed between the Russian Ministry of Defense and the manufacturer of equipment on the Armata platform (which is Uralvagonzavod) to supply 132 units of this kind of weapons to the troops. In addition to the T-14 Armata tanks, we are also talking about the T-15 BMP. The contract must be implemented before the beginning of 2022.
Earlier reports came from India about the high interest of Indian partners in the T-14 Armata tanks, with the acquisition of which India "could gain an advantage in armored vehicles over China." This is how the situation is described in the Indian media.