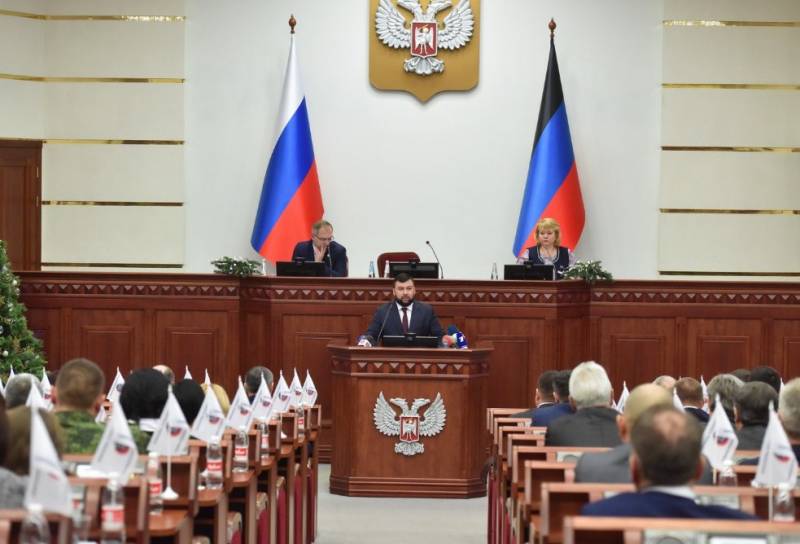 At the meeting of the "Norman Four", Russia demanded that Ukraine provide a text of changes to the country's constitution with the registered special status of Donbass changed.
Representatives of the Norman Four countries came together to participate in the talks that began on July 3 in Berlin. They should discuss further settlement of the conflict in the Donbass. Another important issue is the discussion of the upcoming meeting of the leaders of the four states, which should also be held in Berlin.
The delegation of Ukraine is headed by the Minister for Reintegration of the so-called temporarily occupied territories, Aleksey Reznikov, and the delegation includes the head of the office of Vladimir Zelensky, Andrei Yermak. As for Russia, it will be represented at the meeting by Deputy Head of the Presidential Administration of Russia Dmitry Kozak.
Changes must be submitted by Ukraine by July 6, 2020. With the speedy implementation of the "Steinmeier formula" in Moscow, the prospects for resolving the conflict in the Donbass are associated. The essence of the formula, recall, is to provide the eastern territories with temporary special status on the day of local elections. If the elections are recognized as legitimate by the Organization for Security and Cooperation in Europe (OSCE), the Verkhovna Rada of Ukraine will have to consolidate the special status of the territories of Donbass on an ongoing basis.
Now Russia is demanding from Ukraine to show how the legal status of the territories of Donbass will be determined in the Ukrainian constitution. It is clear that for Kiev the question of the status of Donetsk and Lugansk lands is a very painful topic. But without resolving the issue of legal status, one can not even dream that the current situation will change for Ukraine in a more favorable direction.