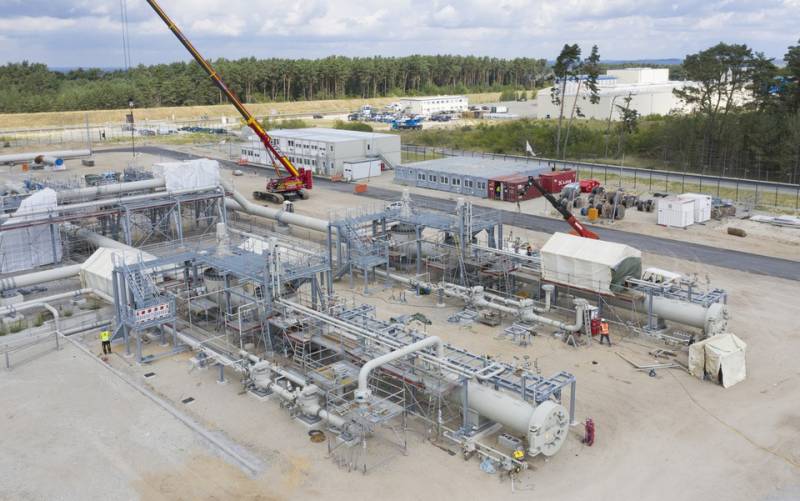 The United States does not cease to threaten sanctions to anyone involved in the construction of the Nord Stream 2 gas pipeline. And only Gerhard Schroeder calls for active opposition to American pressure and for the introduction of counter-sanctions against the United States.
This is written by the German newspaper Frankfurter Allgemeine Zeitung (FAZ).
Former Chancellor Gerhard Schroeder has long been ignored as much as now. And although in Germany he is considered the lobbyist of the Kremlin, in matters relating to the new pipeline, the economic interests of Russia and Germany coincide.
The ex-Chancellor advocates the introduction of counter-sanctions against the United States, which threaten to increase sanctions pressure on Nord Stream 2. Of course, he defends not only the national interests of Germany, but also the corporate interests of Nord Stream 2 AG, where he holds the post of head of the Board of Management Companies.
All other German politicians and experts were unable to react in any way to the threats of the US Congress. The only thing they dared to do was timidly point out the need to "give a voice in response." This is how they describe the situation in FAZ.
Although Germany is the leader of Europe, it is not able to convince other EU countries to act together against American threats. Therefore, the United States, according to FAZ, will achieve its goals without meeting resistance from Europeans. After all, Europe is too weak and fragmented to resist the pressure of the United States on the same SP-2.