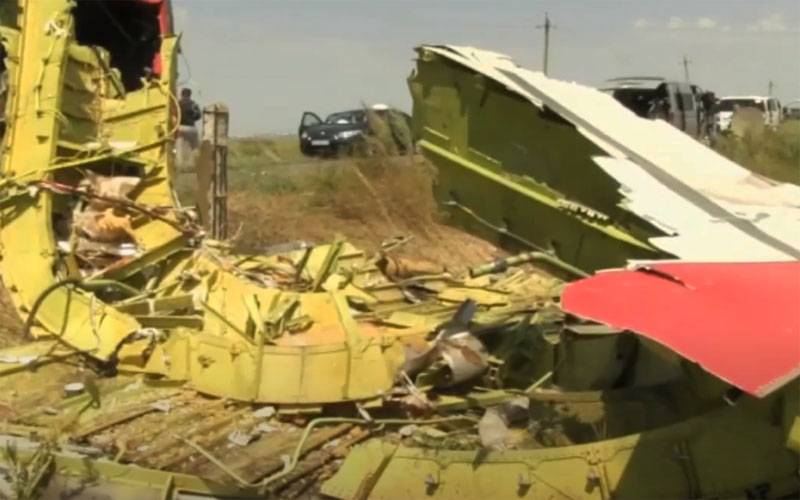 A wide discussion began after the news of the release of a book in Malaysia, which is devoted to the events of the attack on the airliner, which was flying from Amsterdam to Kuala Lumpur in July 2014. In a few days, it will be six years from the very day when the plane was shot down in the sky over the Donbass.
The author of the book, the well-known writer in Malaysia, Mahadzir Ibrahim, gives several versions of what happened in the sky over the southeastern Ukraine engulfed in civil war on July 17, 2014. The author is trying to find the answer to the main question: who could benefit from knocking down a passenger Boeing, which, after entering the airspace of Ukraine, strangely changed course after the dispatchers directive and was directed over the area of ​​the most intense military operations?
One of the versions that Mahajir Ibrahim makes is the version that it could be beneficial to the United States of America. The writer notes that it would be important for the United States to put Russia in a negative light, so that then there is another reason for the introduction of anti-Russian sanctions and their justification.
According to the official representative of the Russian Foreign Ministry, Maria Zakharova, the publication of this book suggests that the Malaysians are trying to form their own opinion about what happened to the MH17. Maria Zakharova noted that this is an important moment against the background of the West's engagement, which manifests itself in this matter.
Recall that in the Netherlands, the trial in case MH17 is ongoing, which does not even consider the hypothetical possibility of Ukraine's guilt. After all, the West has long appointed the guilty, and now is doing everything to at least somehow justify its accusations.