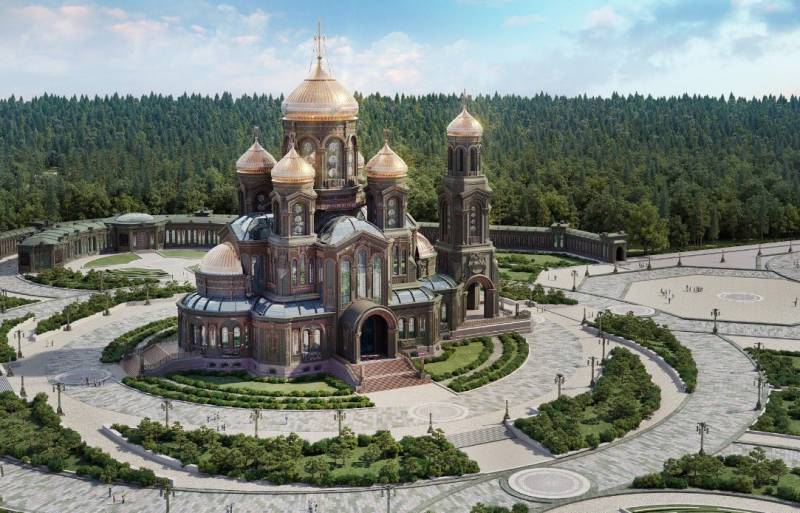 Mosaic in the Main Temple of the Armed Forces of Russia caused a negative reaction in Georgia. Mosaic reactions in the new church are expected from the Georgian Orthodox Church.
The first to complain about the mosaic was the former press secretary of the Georgian Orthodox Church, Basil Kobakhidze. He was enraged by the mention in the mosaic of the participation of Russian troops in the hostilities in Abkhazia and South Ossetia.
According to Kobakhidze, who, by the way, back in 2004, 16 years ago, was barred for his criticism of Patriarch Elijah II, the Georgian Orthodox Church should not only criticize the temple mosaic, but also expel the official representative of the Russian Orthodox Church from Georgia, and also recall his representative to the Moscow Patriarchate.
In addition, Kobakhidze insists on autocephaly of the Georgian Orthodox Church. If the GOC does not demarcate with the Russian Orthodox Church, then, according to Kobakhidze, she will thereby prove that she is still a "branch of the KGB".
Thus, we see that the disgraced Georgian leader is guided in his words by purely political considerations. His hatred of the modern Russian state is more significant than the desire for the unity of the Christian world, for the unification of all Orthodox believers in Russia and Georgia. Instead of attacking the mosaic of the Russian temple, such figures would be involved in solving the internal problems of their country, which even now, despite US assistance, is one of the poorest countries in the post-Soviet space.