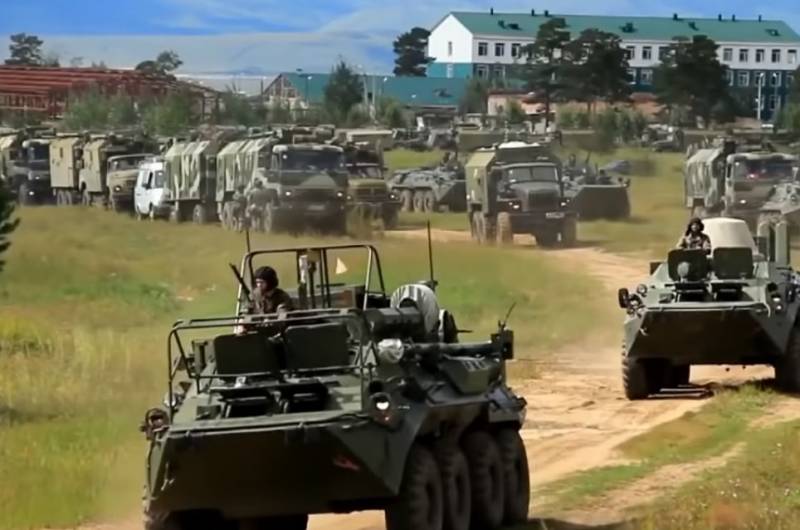 Large military exercises "Caucasus 2020" of the Russian army should be held in September. But Kiev fears that they will develop into a military invasion of Ukraine.
This was stated by the former so-called representative of the Ukrainian president in Crimea, Boris Babin on the television channel "Ukraine 24".
He refers to Ukrainian and Western experts predicting Russia's adoption of "negative measures" in relation to Ukraine, which Moscow is allegedly preparing under the guise of exercises. At the same time, he mentions warnings from representatives of the Ukrainian Foreign Ministry and the Ministry of Defense, as well as statements by the former commander of American forces in Europe Ben Hodges. The latter suggested that Russia would soon try to seize the dam in the Kherson region in order to let fresh water into the Crimea.
Babin also believes that "a sign of an imminent invasion of Ukraine" is the call for reservists recently announced by Russian President Vladimir Putin related to the upcoming exercises.
Actually, it's high time to get used to similar tantrums of Kiev about the attacks of the Russian army, because they have been going on since 2014. And when the last time our armed forces were preparing to conduct the Caucasus-2016 exercises, the same thing was heard in Ukraine about the impending imminent invasion of the Russians. Moreover, since 2014, officials in Kiev have been constantly talking about the fact that Russian troops "have already invaded Ukraine."