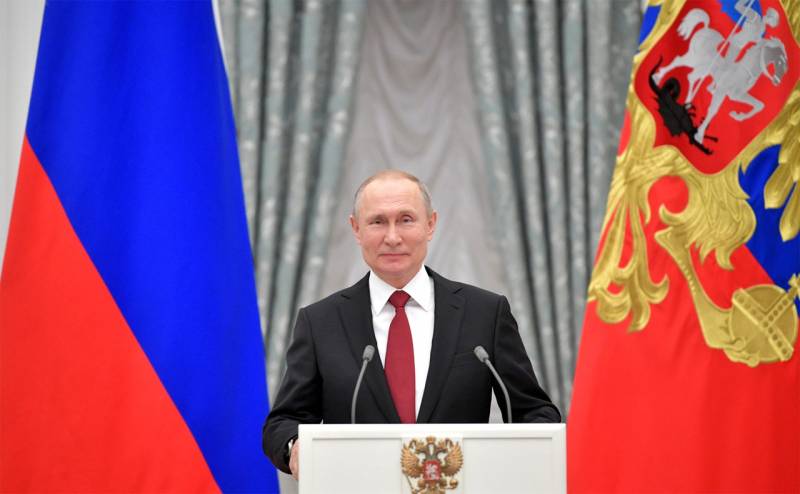 The emergence of a new generation of Russian voters who did not make the USSR gives Russia the opportunity to become a Western-style parliamentary democracy. Therefore, perhaps the main goal of a popular vote on amendments to the Constitution of the Russian Federation is not to get Putin the right to remain at the helm until 2036, but to ensure stability and prosperity in the country after he resigned as president.
So argues Mary Dezhevsky in an article published by the British publication The Independent. Unexpected rhetoric for British media.
Of course, one of the amendments to the Constitution will allow Putin to significantly extend his term in power, and a parade in honor of the 75th anniversary of Victory in the Great Patriotic War will contribute to an increase in the turnout. But the expert believes that this was not at all the main goal of the above-mentioned events.
She notes that although Putin's personal rating in Russia has declined, it remains high enough for people to vote on the proposed amendments.
Mary Dezhevsky doubts that Putin will run for president in 2024. Having the opportunity of re-election, he will not allow competition between possible successors to break out, trying to maintain stability in the country. Even if this struggle cannot be completely avoided, it can be delayed.
Talking about "zeroing out" the presidential term, many do not notice that a number of proposed amendments to the Constitution change the balance between the executive and legislative branches of government, transferring part of the presidential powers to parliament. Thus, Russia may have "good chances to become a parliamentary democracy modeled on a number of European countries."
The expert noted that the struggle in Russia with the pandemic showed which way the Russian Federation was heading. According to Mary Dezhevsky, the central government is gradually transferring broader powers to the regional leadership. She believes that this is quite reasonable for such a huge country.
Summing up her reasoning, Mary Dezhevsky expressed hope that Putin would leave behind a "normal" country - more "normal" than that which he adopted 20 years ago.