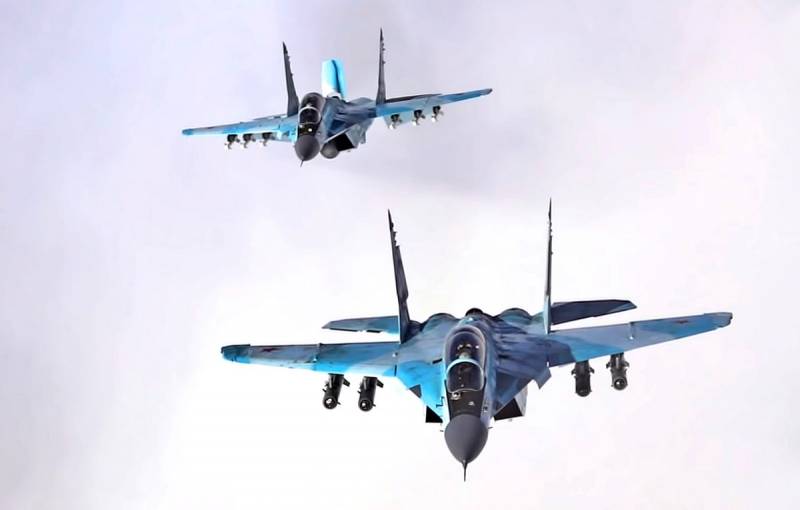 The Russian defense industry is able to fulfill the orders of its foreign policy partners at an accelerated pace, which gives it a significant advantage in the field of military-technical cooperation.
According to Military Watch (USA), Moscow, against the background of an aggravation of the border conflict with China, has already committed to delivering New Delhi to the S-400 air defense system as soon as possible. In a similar, "emergency" mode, it is able to provide the Indian military with 33 MiG-29UPG and Su-30MKI fighters. According to the publication, these machines can be transferred before the end of this year.
According to him, the Kremlin, working on a tight schedule, compares favorably with Paris. 36 Rafale aircraft cannot reach the customer for a long time.
France was extremely slow in supplying aircraft. Four years after signing the first contract, India has not yet deployed a single operational squadron
- indicates the media, noting that the reason for this delay is "the small scale of production and the general inefficiency of the French defense sector, especially in comparison with Russia or the United States."
And this despite the fact that the military-industrial complex of France clearly "lifts up" the price tag. So, Rafale costs $ 240 million, while the American F-35A is 50% cheaper, and the Russian heavy-weight Su-30MKIs are offered at a cost several times lower.
This will probably undermine further purchases by Rafale, and India will instead seek to produce Russian MiG-35s of the 4 ++ generation in the same weight category and with comparable production licensing, but with much faster deliveries and at a much lower price
- concludes Military Watch.