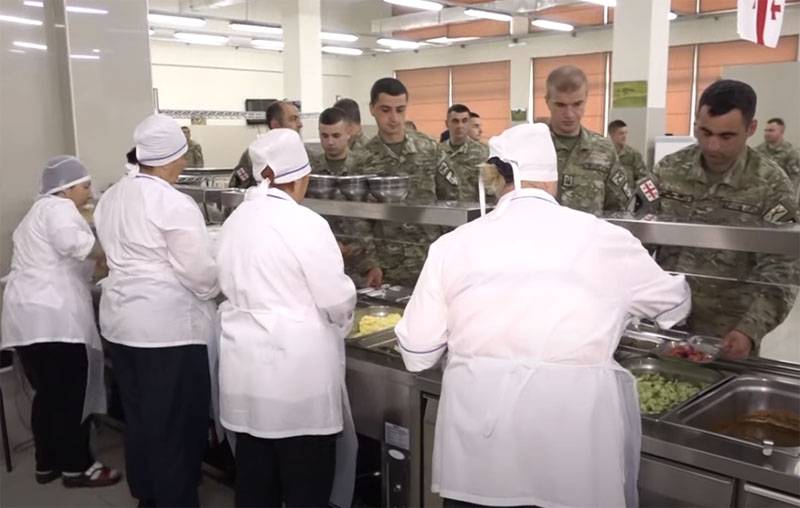 On July 1, a project to amend the menu of the Georgian army starts in Georgia. It is noted that the goal of the project is to add new dishes to the menu of Georgian army canteens - in order to diversify the diet of soldiers and officers.
The press service of the Ministry of Defense notes that it was decided to invite chefs from leading Georgian restaurants to implement the new project. For 44 days they will conduct master classes and trainings on how to prepare new dishes for cooks of army canteens. Dishes that were not previously on the menu. In particular, master classes will be delivered by the president of the Georgian Culinary Federation Levan Kobiashvili, culinary specialist Manuel Baranda, and the chef of restaurants in Tbilisi.
Georgian Defense Ministry:
We hope that thanks to this initiative, the nutrition of Georgian troops will improve significantly. Participants will propose a scheme for adding new dishes to portable military.
It is planned that a total of 30 cooks of Georgian military units will undergo retraining at the first stage of the project. They will receive special certificates and will introduce a "new gastronomic culture".
The Georgian Ministry of Defense published a video that talks about the new project and the visit of the Minister of Defense of the country to a canteen of a military unit. The frames show how, when distributing to the minister, they put a cutlet, after which a hitch occurs - they try to put a second one, but in the end they do not succeed, and they put it back in the tray.
The chefs who visited the army's dining room noted that it would be possible to cook more varied dishes from the simple food products that are delivered to military units today.