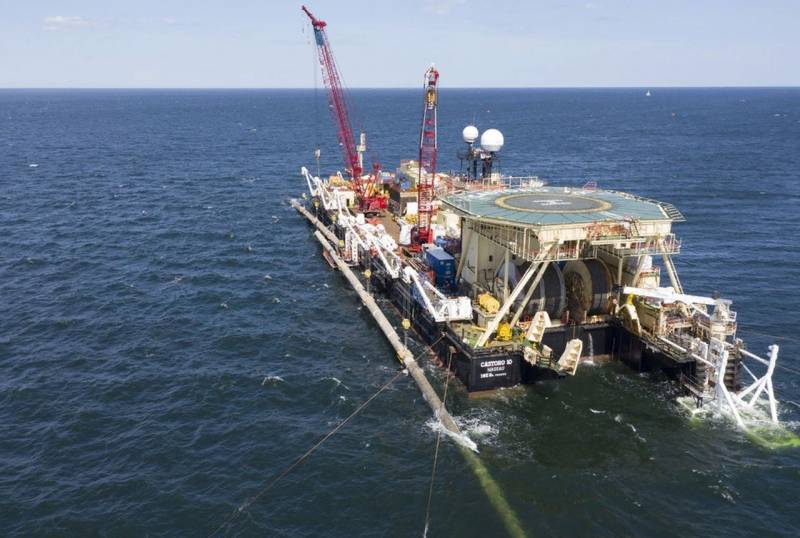 The American news agency Bloomberg decided to provide material with explanations about what the Nord Stream-2 gas pipeline is and why they are so afraid of putting it into operation in the West. The authors of the material note that the United States of America was involved in the process.
At the same time, it was rightly noted that such a situation developed not only because Washington "did not want to see Germany hostage to Russia," but also because of the desire of the United States itself to sell more gas on European markets. At the same time, the American "blue fuel" in Bloomberg was called the "gas of freedom", enclosed in quotation marks.
It is said that to counter the implementation of the SP-2 project, US senators offer new and new sanctions. Recall that one of the measures under consideration is sanctions against Nord Stream-2 insurers.
The article asks the following question: "Who else (besides the USA. - Approx.") Is annoyed by the construction of the gas pipeline? " The answer from Bloomberg is: Poland, Slovakia and Ukraine. The authors explain this by the fact that these countries, when putting SP-2 into operation, risk losing the transit of Russian gas, which will cause them obvious economic damage. The greatest losses in this regard may be suffered by Ukraine.
The material notes that the US in the current situation in any case will not be able to provide Europe with its gas. It is added that for transportation of gas from the USA it is necessary to liquefy it, which leads to additional costs. Russia, on the other hand, traditionally supplies the bulk of its gas to the European market through gas pipelines, which is simply cheaper for Europe itself.