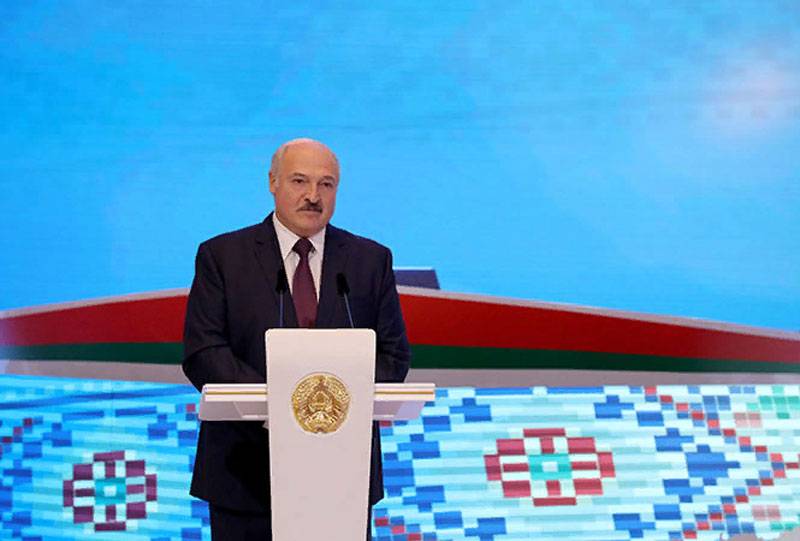 President of the Republic of Belarus Alexander Lukashenko said that the Russian authorities "do not want to lose Belarus economically." According to Lukashenko, Belarus remained the only ally of Russia.
Lukashenko:
I often say this to Putin: I understand you, you cannot lose Belarus.
According to the Belarusian president, he understands that Putin cannot "fight for the preservation of Belarus".
Lukashenko:
Because the process of squeezing Russia out of very marginal markets - the European Union, Ukraine, has begun.
At the same time, Lukashenko added that after Germany, it was Belarus that was Russia's second partner in terms of natural gas purchases from Russia.
President of the Republic of Belarus:
We also purchase a huge amount of Russian oil.
But for some reason, Alexander Lukashenko for some reason did not spread the reason for the 10-million state "huge" purchases of oil and gas. Recall that earlier, there were repeatedly statements from Moscow that Minsk, using the right to preferential trade with the Russian Federation, was engaged in the further resale of Russian resources and their processed products in third markets.
Indirectly in his interview with Belarus 1, Lukashenko himself confirmed, saying that, despite the sanctions, the republic's partnership with Western countries is deepening.
Speaking about domestic politics and the upcoming elections in the Republic of Belarus, Alexander Lukashenko stated that he "cannot create an oligarchy in the country".