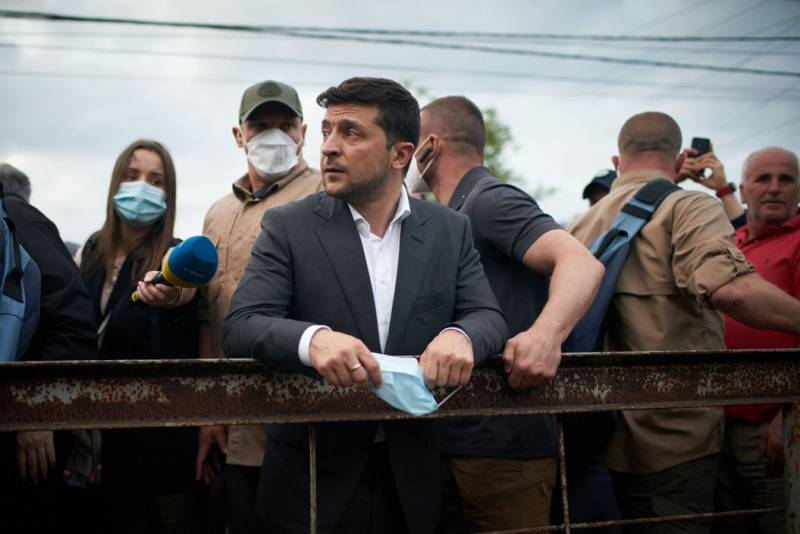 In Ukraine, published data of a new sociological study. The study was timed to the day of the constitution of Ukraine, which is celebrated in the country today - June 28.
A. Yaremenko Ukrainian Institute of Sociological Research presented data indicating a decrease in the level of support by Ukrainians for their current president to the minimum level since his inauguration. As it turns out, today 40 percent of respondents support the activities of Vladimir Zelensky as president. At the same time, more than 50 percent said that the work of the president is not supported.
For comparison: in September 2019, the level of support was more than 70 percent, by the end of the year it fell to 52%. As you can see, the rating decline continued in the coming year, reaching anti-record values.
Commenting on their assessments, Ukrainian citizens say that they are disappointed in the new president, since he still has not fulfilled any of his most important election promises, including the promise to stop the war in the Donbass.
About 70% of Ukrainian citizens surveyed believe that the country is moving in the wrong direction.
The following fact is noteworthy: first of all, Ukrainians are dissatisfied with the actions of the president and his team in the economic field, but, for example, the issue of Crimea receded into the background, as did the issue of the status of Donbass.