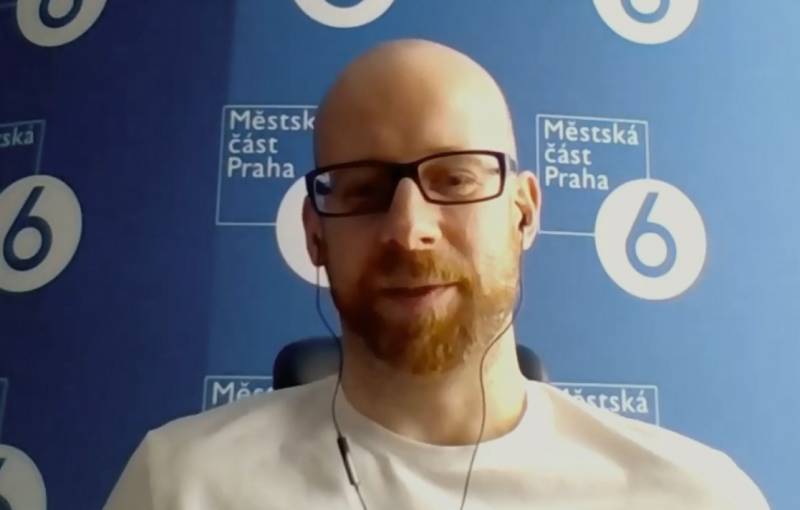 Ondřej Kolář, who holds the post of headman of the Prague 6 district of the Czech capital, does not repent of the demolition of the monument to Konev. On the contrary, he believes that his actions stirred up Czech society and gave a start
historical
discussions.
This was described by Ondrej Kolarge in an interview with the Info portal.
The head of the district believes that the actions of Russia led to the demolition of the monument to Marshal Ivan Konev:
We never achieved his demolition. If Russia had not begun what it had begun, then the monument would have stood still today.
At the same time, the official noted that he condemns the desecration of any monuments. He believes: it is wrong to express one's opinion by dirtying or breaking monuments, as they do today, for example, in the USA and a number of European countries. The desecration of the monument to Konev, which occurred before its dismantling, the head of Prague-6 puts on a par with the activities of the Black Lives Matter in the United States and other countries.
Kolarge also spoke about the discomfort that he experiences after the police took him under constant guard:
The police are wonderful people, but they are on my heels.
But at the same time, he considers this measure necessary, since, according to Kolarge, after the demolition of the monument, he began to receive about 50 threatening letters daily.
At the same time, the headman considers his decision to dismantle the monument to be correct. When the monument to Konev began to desecrate, it caused conflicts among local residents. Then, in order to calm the passions, Kolarge ordered him to be removed. Now, he says, the monument is guarded in a vault, and after that he will be sent to the museum.
It seems that Kolarge did not expect such a reaction in Russia and the Czech Republic to the dismantling of the monument to the Soviet marshal, so he begins to invent excuses for his decision.