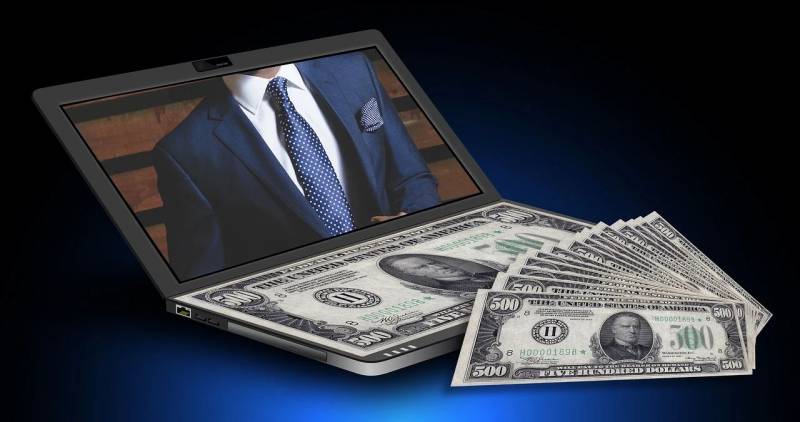 Well, the voting has begun, and those who, with the stubbornness of a rhinoceros, have opposed amendments to the Constitution of Russia, have already realized that they stood against the wind. There are no opponents. People, not paying attention to these "strongholds of truth", vote. This is the main thing today. People express their opinion. The understanding came that "I didn't vote for it, which means that I won't be guilty of what happened later", it doesn't pass. I can't sit back.
How has the political climate in the country
Have you noticed how the political climate in the country has changed? Previously, before campaigning for amendments, it was more or less clear who is who. There was a group of ardent "Westerners" who, out of habit, smeared all of our mud and praised everything "there," foreign. There were those who were kind of against the West, for Russia, but another, with a different power. There were no other options for these views, but the essence was simple. We are against the power of "EP" and Putin. Well, and supporters of the government. Those who are always in favor.
What do I personally see today? Suddenly, campaigning for or against amendments divided the country according to a completely different principle. The name of the party or social movement is completely irrelevant. It doesn't matter what you are or how you say it. We learned to speak beautifully and intelligibly. It's expensive to watch our political shows. Opinions for every taste and color. But, by and large, all these masterpieces of oratory are no longer inspiring anyone. We understood the difference between word and deed.
Today we are divided according to a completely different principle. Look how many Western politicians spoke out about the Russian constitution, how many media outlets published materials on this topic. How many seasoned analysts and party leaders washed the bones of literally every amendment. The West howled from some. And, in my opinion, most Western leaders have opposed a change in the liberal constitution.
And here interesting things surfaced already among our political elite. Someone spoke unconditionally in favor. Someone ardently defended their options for amendments, someone immediately took the position "against". Here it is, the border that today divided the country. We divided into those who are against Western influence and want to live in an independent country, and those who are for the West. Somehow it quickly became clear who was with us and who was on the side of our opponents.
I think that there are not so many supporters of the United States as a country simply dying of the desire to make Russia great. But supporters of the US point of view on the amendments, again I will clarify, the Russian constitution, we had enough. Somehow puzzles don't work out for me.
I support the enemy's point of view, but I want my happiness. This does not happen. Are you clean or dirty, big or small ...
I don't want to remember about some large political parties. According to the old, still Soviet, memory, these are popular parties that advocate for the common man. And out of habit supported by part of the people. But what happened? Offended the poor party members. They did not accept the amendments that they wanted to push through. So, what is next? And then, right with the red banner in the camp of the opponents ... It happens.
I was already a rebel and lost my country
I am from the generation that today is accused of having ruined the country. It is she who is guilty of the destruction of the USSR. Therefore, I have the right to share some thoughts with my younger colleagues, with those who are unhappy today and want to destroy the "whole world of violence". Those who are already writing to me that after the vote, where they managed to see a couple of "ticks" in the column "for" by other voters, they became sad for the country, sad for its future.
The fact that Western countries are constantly engaged in us is no secret. So it was, it is, it will be so. We are opponents, competitors, enemies. No matter what politicians and party leaders say. The amount of resources on the planet is limited. A handful of countries use the lion's share of these resources. The rest get crumbs. The Hungry want more. But then the "well-fed" will receive less. The desire to live worse due to a lack of these same resources among the "well-fed" is not observed.
In the USSR, we young people lived a calm, predictable life. Kindergarten, school, vocational school or technical school, if you are not a good student, an institute after a decade, moving to another region after graduation, creating a family and life, life, life ... We even had the border of becoming an adult: "Nothing, will return from the army by man. "
We ate good foods. For today's young man, it will probably sound wild, but a bottle of beer in the store did not stand for more than three days. And the main "filler" in the sausage was paper ... Our girls went to school in cashmere dresses. Yes, it was a school uniform. From natural cashmere, such brown, veterans remember. We practiced in free sports sections, went to free circles.
We were careless. And our parents were careless. But we were just like youth today. We were unhappy! The BBC or Voice of America, which we listened to for recording new music, told us how bad it was. And we believed! A pure wool suit for 150 rubles did not suit me. My dream was jeans for 180-200 rubles. And all the talk that this is a robe, I considered stupid ...
The first jeans I sewed a friend. From colored cord. The same that is used in the manufacture of car tires. Yes, and "got" it at such a plant. Speckled jeans. Just because there was a real metal thread in the material ...
But Seva Novgorodtsev told me that I was not free. He was a popular presenter of the time. Many told me that I live poorly, in between musical compositions. I looked at the smuggled Playboy, flaunted at Levi Strauss ... I had an American plastic bag with a Marlboro cowboy pattern! And I had a tragedy when someone cut this package a little ...
And then there was the army. Which really set my brains. And millions of others are out of luck. They remained young, angry, unhappy, ready for conflict. To be honest, I still can't understand how we, well-educated, well-fed, living in apartments with all conveniences, not knowing the problems with clothes, school, leisure, and prospects in life, were led into this ...
Yes, probably, we really exchanged our country for beautiful packaging and jeans. We exchanged our future for imaginary freedom. Therefore, it is worth remembering this. More precisely, remind today's rebels. Do not destroy what has already been created. They don't build on the ruins. Build on a specially prepared site. A normal owner will never destroy what is built, if there is an opportunity to finalize, modernize, improve ...
Finish or continue
Soon we will know the result of the vote. We will modernize the country or wait again for the "tractor", which will simply destroy it with its bucket. Personally, I have already lost a country that I was unhappy with due to the lack of a beautiful package. Do not want anymore. I no longer want to live the way they live there. I want to live as I like.
Then, in the Soviet past, it was easier to deceive me. I watched American films on the Soviet "VM-12." I watched western magazines and listened to the stories of emigrants about their beautiful life in London or Washington. Today, in the age of information technology, it has become more difficult to deceive. The network allows you to see the real life there, if you wish.
Yes, and there are many opportunities to see the world with your own eyes. If you wish, you can always find a way to see the West from the inside. To live there or even stay if you want to. But you don't have to break your country.
Let the USA remain the USA, France France, Germany Germany, and Russia Russia ... Youth is a shortcoming, which, unfortunately, is quickly passing. Someday rebels and freedom lovers will understand me.