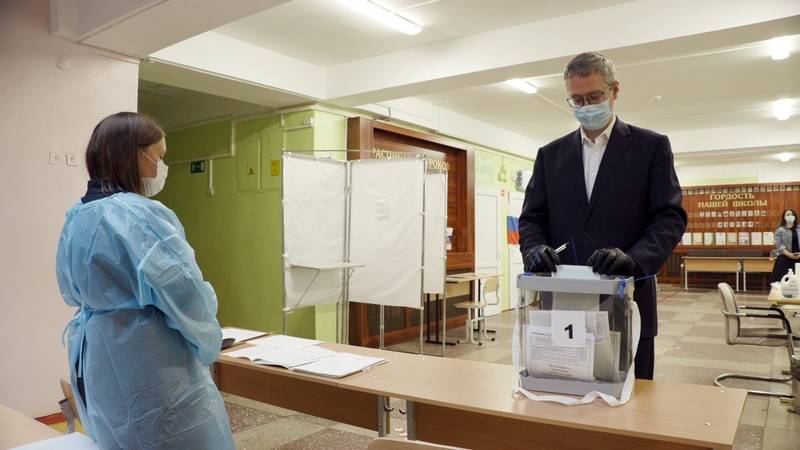 Foreign media outlets with materials that are dedicated to the start of voting on amendments to the Constitution in Russia. At the same time, not all foreign publications and channels understand exactly how to name the expression of will in question.
So, the site of the French television channel France 24, calls the Russian vote "constitutional referendum." At the same time, the author of the material begins the material by saying that updating the Russian Basic Law will allow Vladimir Putin to be elected for the presidential term at least twice more - after 2024.
On the French channel, the phrase is quoted, literally the other day, by the president of the Russian Federation:
We need to work, and not look for successors.
French journalists focus on the fact that amendments are proposed to introduce principles that are designed to unite the Russians on the basis of the conservative patriotic value system advocated by the current president.
Benoit Witkin on the pages of the French publication Le Monde informs his readers that "voting in Russia is being held at the height of a pandemic."
From the material:
What has been held in Russia since Thursday is something new and strange. This is a referendum that is not called a referendum. This is a masked vote.
The author quotes where he is called to treat voting on the package of amendments as a ration from the menu: "In this case, you can't separate borsch and dumplings."
This means that it is proposed to vote not on each of the amendments, but immediately on all taken together.
The Indian publication Outlook India recalls that both houses of the Russian parliament have already supported constitutional amendments. At the same time, the Indian media emphasize the following: if less than half of the Russians who came to the polls support the changes, they will not be accepted, as Vladimir Putin himself stated.
The German Deutsche Welle, a radio station and the publication of a country where the Chancellor has not changed for four consecutive terms, also focuses on the so-called "zeroing of deadlines" in Russia. German authors write that "it will be a huge surprise if the Russians do not approve the proposed amendments to the Basic Law."
Reporting from a polling station in the Kamchatka Territory - voting and commentary by the regional governor: