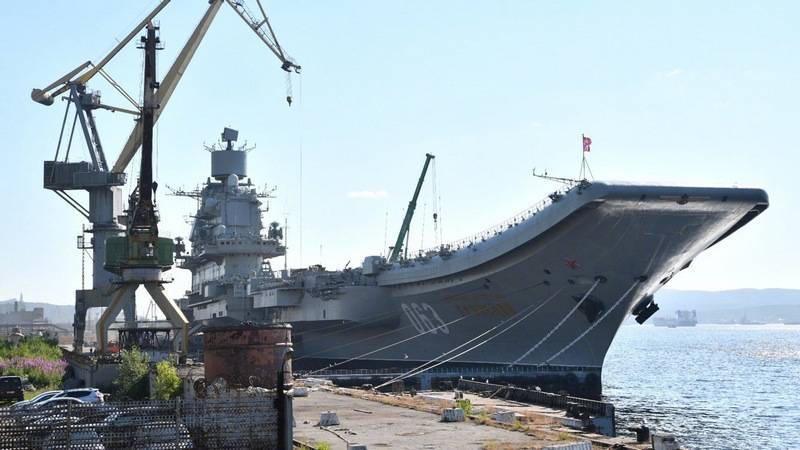 The only Russian heavy aircraft cruiser Admiral Kuznetsov will be transferred to the Naval
fleet
in the year 2022. This was stated on the radio by "Moscow Talks" president of USC Alexei Rakhmanov.
According to Rakhmanov, work on the cruiser is in full swing, they were suspended only to assess the damage caused by the fire that occurred on the ship in December 2019. Also, the deadlines for the commissioning of Admiral Kuznetsov will not be affected by a change in the contractor for the construction of the dry dock, he added.
I am ready to confirm once again that our delivery plans are not moving anywhere and are not changing: in 2022 the ship will again be part of the Navy
- said Rakhmanov.
Earlier it was reported that the final cost of repairing the cruiser Admiral Kuznetsov was determined. According to information published on the public procurement portal, USC will pay the contractor 251,4 million rubles.
Recall that the repair and modernization of the Admiral Kuznetsov Tavkr began in 2017. It was originally planned that the cruiser will be delivered to the customer in 2020, but a series of accidents on the ship led to the fact that the timing of the return of the TAVKR began to shift to the right. Currently, Admiral Kuznetsov is located at the 35th shipyard in Murmansk (Zvyozdochka branch).