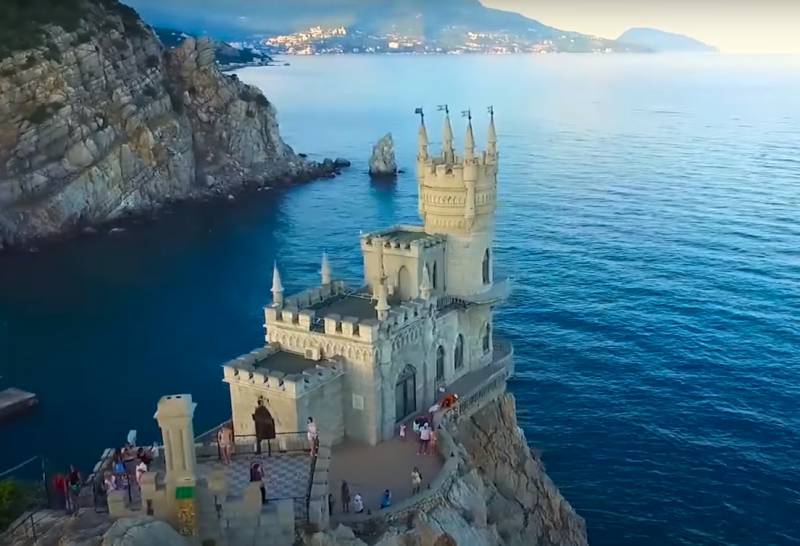 The Turkish political party Vatan proposed recognizing Crimea as part of the Russian Federation. The party leadership came up with this idea in the framework of the Black Sea-Mediterranean friendship and peace plan developed by the party.
Crimea should be recognized as part of the Russian Federation to improve relations between Russia and Turkey, according to the Vatan party. In addition, an analyst at the Sahipkiran Center for Strategic Studies, speaking at a meeting at the party, Kursad Ornek said that Crimea was never Ukrainian land, and during six years of study on the peninsula, he never met a person who spoke Ukrainian.
Vatan also notes the improvement of the Crimean Tatars precisely after the peninsula became part of Russia. At the same time, the Crimean Tatars did not just better live economically, they also received the rights of the remaining Turkic peoples of the Russian Federation, which were deprived during the 23-year-old
stories
Ukrainian Crimea.
The recognition of Crimea as Russian in the Vatan party is seen as one of the components of the formation of the Eurasian axis. Turkish politicians also offer to recognize the sovereignty of Abkhazia and the Turkish Republic of Northern Cyprus, the territorial integrity of Syria and Azerbaijan.
Recall that the Vatan party (the Motherland party) is a left-wing nationalist political organization uniting left-wing Kemalists and socialist statesmen. Its chairman Dogu Perincek, who in his youth was the leader of one of the Maoist organizations in Turkey, has always been distinguished by a combination of very conflicting views - sympathy for the USSR and Russia and Turkish nationalism. Russia and Turkey, in the opinion of Perinchek and his associates, should be united by a confrontation with American imperialism and the destructive influence of the West in the Eurasian space.