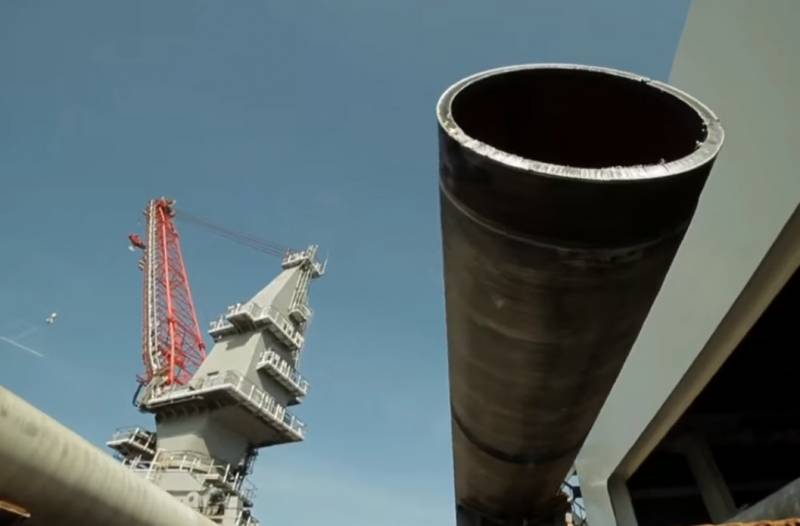 Fulfilling the decision of the Stockholm arbitration and without objection agreeing to pay compensation to Poland, Gazprom behaved in a completely civilized manner. But somehow it is suspicious, it looks like a "cunning" game.
This is the reasoning of Lukasz Wazzeczy, who published his article in the Polish edition of Do Rzeczy.
The author of the article believes that Russia is playing some kind of ingenious game, which only at first glance seems simple and understandable.
In March of this year, after a six-year lawsuit, the Stockholm Arbitration Court issued a verdict in a dispute between the Polish Oil and Gas Concern (PGNiG) and the Russian company Gazprom. The Poles considered the price of gas delivered through the Yamal pipeline to be overestimated. The court declared Warsaw's claims fair, requiring Gazprom to pay compensation in the amount of $ 1,5 billion. The Russians did not ignore the decision of the arbitration and agreed to a payment.
It was the latter fact that surprised the Poles. They expected anything, but not that.
Perhaps such docility of Gazprom is somehow connected with the difficulties in completing the construction of Nord Stream 2, which are caused by US pressure. The Americans are trying to prevent the launch of SP-2, or at least to delay it. They do this by threatening sanctions to European companies involved in the construction and subsequent operation of the pipeline.
Lukas Vazheha suggests that Gazprom's suspicious pliability is part of Russia's cunning and complex plan to conquer Europe's energy market:
Taking a peaceful position in the dispute with PGNiG, Gazprom shows Western politicians and the public that in its person they are dealing not with a thug who launches a "gas gun", but with a normal, predictable Western-style company that calmly executes international arbitration decisions .
According to Vazhehi, Russia is demonstrating to Europeans its civilization, which sets it apart from the rude American blackmail. On the other hand, they are trying to show them that the Poles are deeply mistaken in their hostility to the Russian Federation.
The author further suggests that if Russia succeeds in upholding Nord Stream 2, it could become part of Europe's new "clean" energy system, which will replace the oil and gas system in the near future. A number of leading European countries, including Germany, due to environmental considerations, are very serious about the idea of ​​widespread use of hydrogen in energy. It can be produced locally or purchased abroad. And in this case, Gazprom could supply hydrogen instead of natural gas via Nord Stream-2.
Such a step on the part of Russia would allow it to integrate into the energy system of Europe in the conditions of compliance with new environmental requirements, which have recently become more stringent.