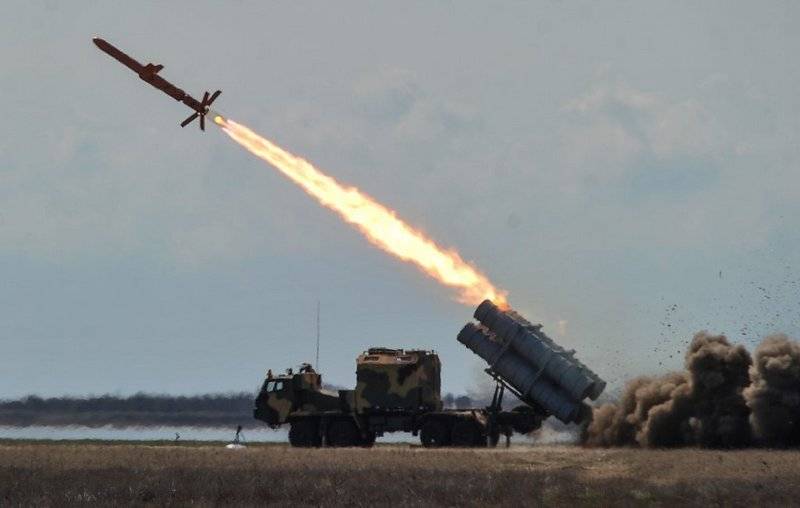 Russia tried to disrupt the final tests of the Ukrainian Neptune anti-ship missile, using electronic warfare systems (EW). This statement was made by the Ukrainian consulting agency Defense Express, citing representatives of the design bureau Luch.
It is alleged that the Russian side used electronic warfare equipment to change the course of the missile and thereby reduce the likelihood of hitting the target. The agency calls the second variant of the use of electronic warfare to collect information about the Ukrainian missile. However, according to Defense Express, no electronic warfare systems were able to prevent the latest Ukrainian missile from accurately hitting the target.
As Defense Express experts emphasize, "neither the western, nor even the Russian electronic warfare systems" are capable of derailing or incapacitating a Tomahawk or Ukrainian Neptune cruise missile. The only thing they have enough for is "slightly reduce the accuracy of the hit," but the rocket will still hit the target. And all the statements of Russia that electronic warfare systems make American missiles fall, are not true.
So for now, the most effective way to combat cruise missiles is that the Tomahawks, or Neptune, or any other cruise missiles
missiles are artillery or anti-aircraft missile systems
- writes the edition.
"EW" Neptune "is not afraid," - say in Kiev.
Recall that the final tests of the ZhK-360MTs missile system with R-360 Neptune anti-ship missiles took place this month at the Alibey training ground in the Odessa region. The missile was tested with a warhead.