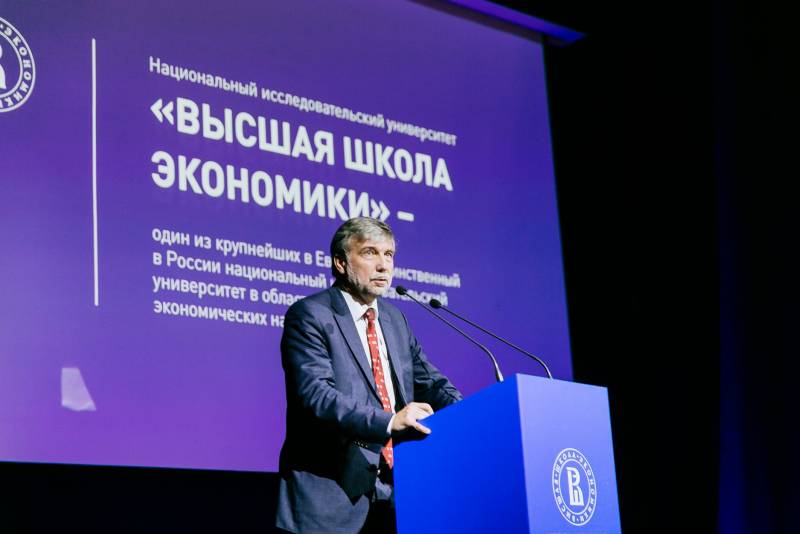 The Forbes publication has a rating of Russian universities. This is the third such study conducted by the journal.
According to the published rating, the Higher School of Economics became the winner in the 2019-2020 academic year. The publication evaluated universities by a 100-point system, according to which the HSE earned 68,07 points, which became the highest indicator in Russia. In that year, the institution took only eighth place, and the National Research Technological University (MISiS) was the leader. This year, his rating collapsed and reached 16th place, according to the Forbes version.
At the same time, the authors of the study themselves say that such sharp jumps are in no way connected with the situation in Russian higher education, but occurred as a result of changes in the technology of scoring.
Second place this year was taken by Moscow State University. To a large extent, this was due to the high appreciation by employers of the professional qualities of its graduates.
In the past and this academic year, the Moscow Institute of Physics and Technology took the third line in the ranking, although the remaining universities randomly moved around the list in 2020.
In addition to these universities, the Forbes version of the five leaders this year included the Ural Federal University named after Yeltsin and the National Research Nuclear University MEPhI, respectively.
HSE has long been a forge of personnel (mainly of the ultra-liberal type) for Russian ministries and departments, for companies from large business, companies often with a share of foreign capital. At the same time, representatives of the faculty of the Higher School of Economics are increasingly becoming defendants in scandals, including scandals related to statements about the Russian language.
For reference: among HSE graduates, there are such people as Maxim Oreshkin (former head of the Ministry of Economic Development, Assistant to the President of the Russian Federation), Anastasia Volochkova (ballerina, socialite "lioness"), Andrey Vorobyov (governor of the Moscow Region).