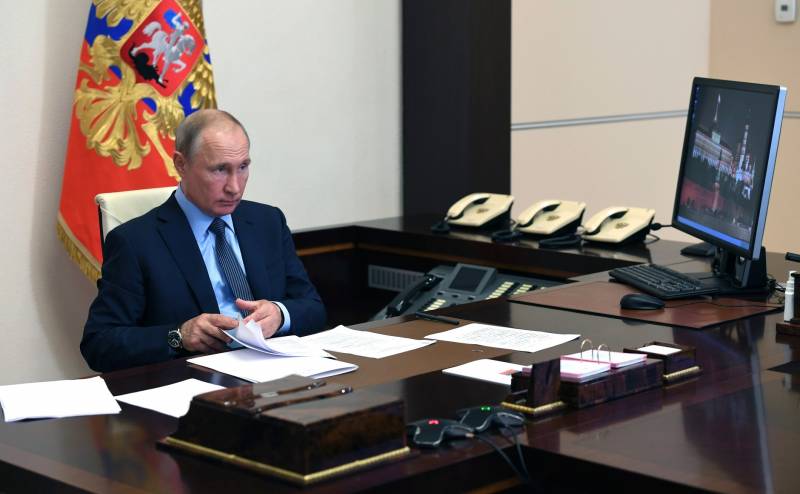 The topic, which according to the degree of its discussion, is one of the hottest in Russia today - amendments to the Constitution. The main vote is scheduled for July 1. At the same time, in some regions, according to official reports, the situation with coronavirus infection remains rather complicated. But by July 1, apparently, the regime of self-isolation should be lifted everywhere - otherwise it is difficult to explain how voting can be carried out in the presence of self-isolation restrictions.
It must be recalled that in March (before the pandemic) the Russian parliament and the legislative assemblies of the constituent entities of the Russian Federation managed to vote for amendments to the Constitution. And now the state wants to ask citizens for an amendment. Although already the head of the CEC, Ella Pamfilova, in a well-known statement made it clear that little is dependent on citizens in this situation (to put it mildly).
On the channel "Social Studies Uncensored" a video is presented in which the author discusses why the Russian Constitution is changing. The author, in a peculiar ironic vein, reports that all amendments can be divided into three main groups as applied to the country's president:
The first: "I want to rule longer", the second: "I want more power", the third: "All garbage, so that people rejoice."
In the video, the phrase used in one of the blogs is used - "President with twisted mileage."
Reflections and assumptions author of the video:
You can agree or disagree with the author's arguments. Controversial issues are indeed present. One of them - will the president really have more authority if amendments are adopted, as the video says?