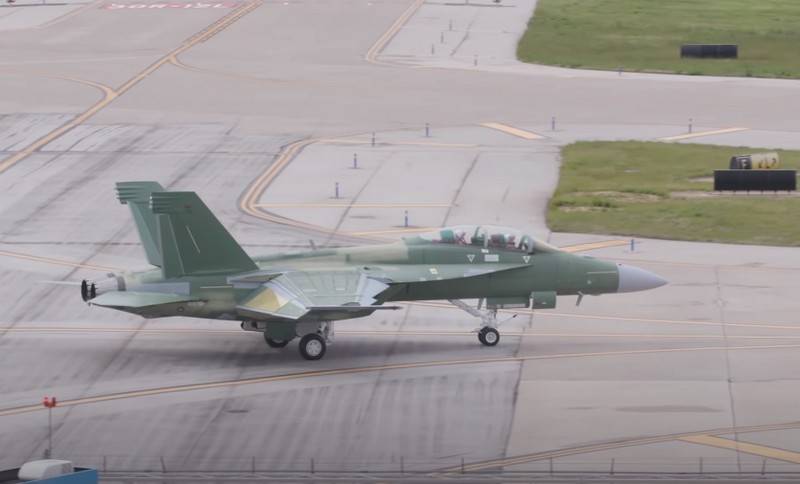 The U.S. Navy began to receive the first F / A-18 Super Hornet carrier-based fighters of the new Block-3 modification. It is reported that Boeing announced the delivery of the first two aircraft.
The US Navy received two F / A-18 Super Hornet Block-3 multipurpose carrier-based fighter aircraft for flight testing. One aircraft was handed over in the single-seat version "E", the second - in the double-seat "F". These aircraft will be tested for suitability from aircraft carriers, new fighter combat systems will be tested, pilots will familiarize themselves with new equipment. The "test" series should include 4 aircraft of both versions. All tests will take place at two naval bases: Patuxent River in Maryland and China Lake in California.
The assembly of the first F / A-18 Super Hornet Block-3 aircraft was announced at Boeing in early May this year.
As previously reported, the program for the creation and maintenance of Super Hornet fighters began in 1995, was designed for 25 years and was supposed to end in 2020, when the fifth generation F-18 fighters were to replace the F-35. However, the delay in the development of the latest fighter led to the fact that Boeing created a new version of the F-18 and in 2017 presented the F / A-18 XT (Advanced Super Hornet), received in the U.S. Navy called F / A-18E / F Super Hornet Block-3. The new modification differs from the previous version of the fighter (Block-2) by seven updates, of which two are secret and nothing is known about them.
The command of the U.S. Navy decided to upgrade the entire fleet of Super Hornet fighters to a new modification. In addition, on March 21, 2019, the U.S. Navy signed a new contract with Boeing for the construction of 78 new F / A-18 Super Hornet Block-3 fighters, the aircraft must arrive before 2022.
Recall that at the end of April this year it was reported that Boeing supplied the US Navy with the last F / A-18 Super Hornet Block-2 fighter.